Imagine this – You brought home the best coffee machine that you could find in the market. But to your surprise, the taste of your espresso is just not up to the mark! What could be the reason? Well, it may most likely have to do with the quality of your coffee beans!
Trust us! Your cup of coffee is only as good as the quality of your coffee beans. Without the right beans, even the world's best espresso maker cannot help you.
So, now the main question is, what are the best espresso coffee beans? Don't worry; we've got the answer! In fact, we have five of them!
Below, we've reviewed five of the best espresso coffee beans in the world so you can relish your coffee-drinking ritual every morning.
Let's get started!
Top 5 Espresso Coffee Beans Reviews 
Lavazza Super Crema Whole Bean Coffee Blend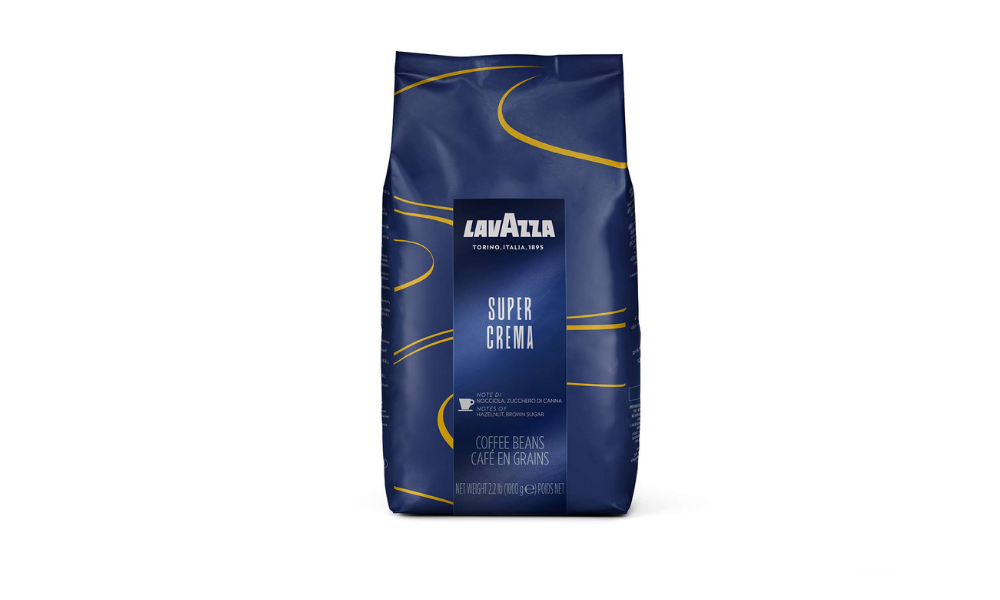 Overview:
With a stunning 4.6/5 rating and over 15,000 reviews, the Lavazza Super Crema Whole Bean Coffee Blend is one of the best espresso coffee beans on Amazon.
Since 1895, Lavazza has been providing premium coffee beans throughout the globe, making them a globally recognized Italian coffee brand. Hence, with an expertise of more than a century in coffee-roasting, there is no doubt that the quality of Lavazza coffee is superb and of the highest quality. And this particular variant, the Super Crema Whole Bean Coffee Blend, is no exception!
The product blends in 40% Indonesian Robusta and 60% Brazilian Arabica coffee beans, a blend that is sure to leave your palate satisfied! With an aromatic taste profile of hazelnut and brown sugar, your morning espresso shots are going to be a delight!
Just as the name suggests, Lavazza Super Crema is a dark roast, best known for its ability to create the creamiest and one of the most delicious crema. Hence, it makes a great cup of espresso. However, the Lavazza Super Crema is also ideal for making drip coffee and other fancy drinks. Thanks to its mild taste notes!
Speaking of taste notes, the Lavazza Super Crema has both fruity and flowery notes such as almonds, honey, cherries, apricots, etc.
Why choose this product?
When you think espresso, you may imagine a dark brown liquid below a thick layer of golden-brown crema (froth). In fact, crema is usually the most flavorful and one of the most essential components of a well-brewed espresso.
Why we're telling you this? Because if you're a true coffee connoisseur and don't want to compromise with the quality of your crema and espresso-like, then you might want to get your hands on the Lavazza Super Crema.
Also, this coffee blend is extremely versatile, allowing you to make both hot espressos as well as cold coffee!
Starbucks Espresso Dark Roast Whole Bean Coffee
Overview:
Starbucks needs no introduction among coffee lovers! It is one of the most prized coffee brands around the world. However, popularity comes with a price too! Hence, while some people consider their cups of Starbucks a holy grail, others are not very fond of it.
Regardless, if all you're looking for is a refreshing cup of espresso, then we highly recommend the Espresso Dark Roast from Starbucks. A sip of your morning coffee from these dark-roasted coffee beans is sure to leave you all pumped up for the day!
Like all other Starbucks Dark Roasted coffee beans, this variant also has a fuller body with bold and strong flavors. Right from the very first sip, you can fill the intense burst of caramel flavor in your mouth. This really helps you get the required caffeine boost that most people crave in the mornings!
But hold on, that's not all that Starbucks Dark Roast Coffee has to offer! Due to its sweet blend profile, this coffee also pairs well with
milk and cream. Hence, whether you need a whoosh of energy on a lazy Sunday afternoon or want a creamy cold brew to welcome the weekend, you get all that and more with the Starbucks Dark Roast Coffee Blend sitting on your pantry.
Why Choose This Product?
Want some Starbucks-worthy coffee every morning without visiting Starbucks? If yes, you're going to want to grab this premium Espresso Dark Roast Whole Bean Coffee.
Also, if you're a fan of cappuccinos and lattes, you have all the more reasons to buy the Starbucks Espresso Dark Roast coffee blend. That's because it gives out a full-bodied brew and has a stout flavor, making it a perfect espresso base to mix with milk.
Lastly, Starbucks also mentioned that the Espresso Dark Roast Whole Bean Coffee is the heart of some of their most popular coffee drinks. Hence, who doesn't want that sitting at their homes!
Gavina Old Havana Espresso Whole Bean Coffee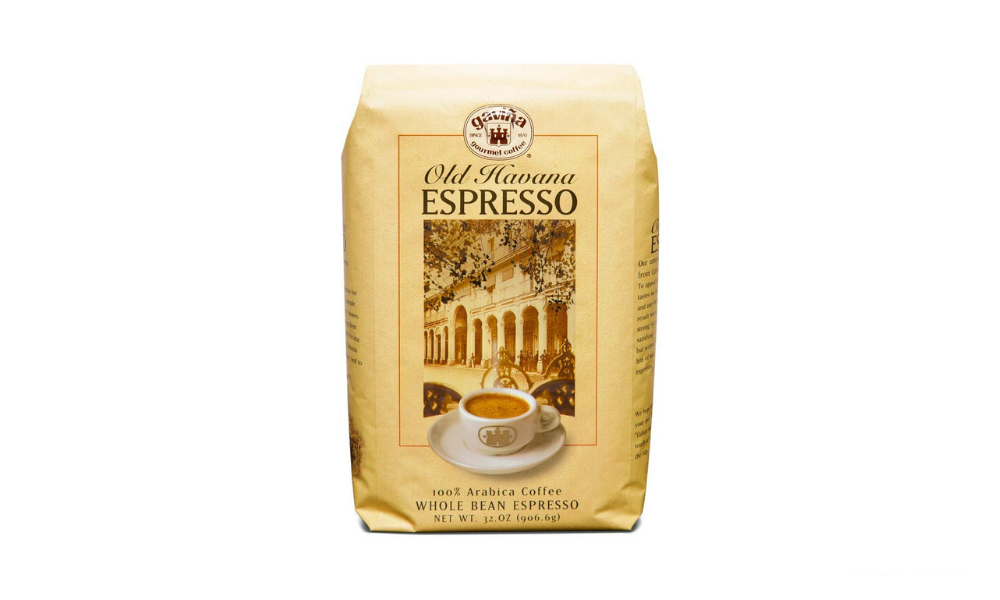 Overview
Looking for a new addition to your collection of roasted coffee beans? Give the Gavina Old Havana Espresso Whole Bean Coffee a try! The brand, Gavina Since 1870 Gourmet Coffee, has been producing some of the most undeniably delicious roasted coffee beans since the time when coffee and espresso were two interchangeable words. Hence, it wouldn't be wrong to call the Gavina Old Havana Espresso Coffee a classic in the world of espresso coffee beans.
With a strong tasting blend of Central and South American coffee beans, the Old Havana Espresso blend is best for sipping. It is a medium-dark roasted coffee that brews a perfect cup of balanced and full-bodied coffee.
When it comes to the flavor of the Gavina Old Havana Espresso beans, you'll get to enjoy the best of Cuban coffee, where nuttiness blends in perfectly with hints of citrus. Additionally, the aromatic notes include of cherries with faint notes of caramel. All in all, a cup of espresso made from the Gavina Old Havana beans is very appetizing and far from being acidic or bitter.
What we like best about the Old Havana coffee beans is that the company produces these coffee beans under their "Direct Impact" initiative. Meaning, it has been produced through eco-friendly methods as support to a sustainable environment. Hence, when you choose Gavina Old Havana Espresso coffee beans, you also do a favor to earth.
Why Choose This Product?
Are you a fan of the Spanish coffee drink, café con Leche? Or, do you love sipping a cup of cortado in the mornings? If yes, then you're going to love the Gavina Old Havana Espresso coffee beans!
These coffee beans from Gavina have a delicious Cuban coffee flavor. However, it is comparatively milder than other Cuban espresso beans. Hence, if you're someone who's into mild coffees and don't really enjoy the stout taste, then you can opt for this product!
Peet's Coffee Dark Espresso Forte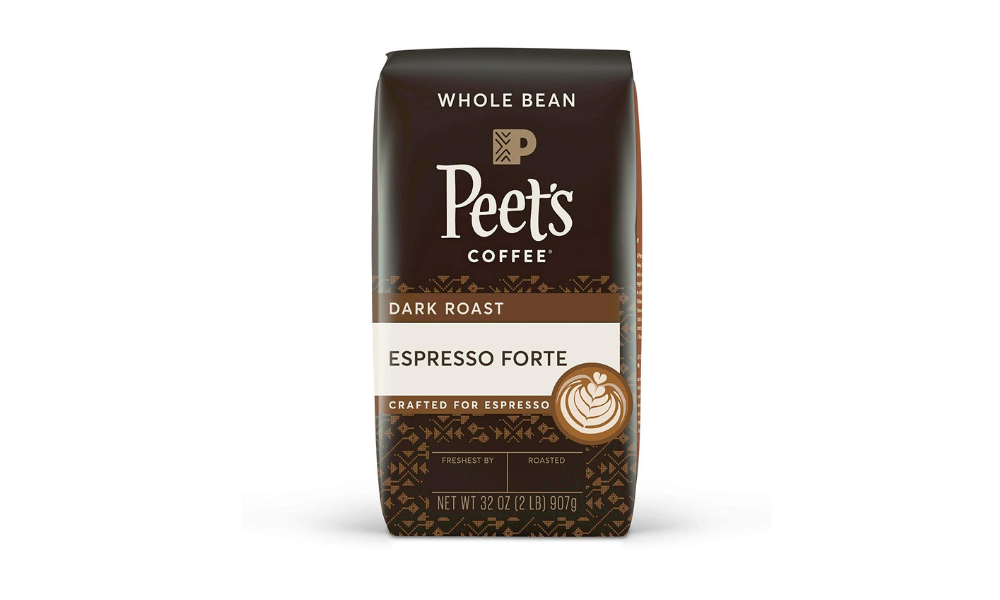 Overview
Here is another whole bean coffee that's a favorite among most espresso lovers – Peet's Coffee Dark Roast Espresso Beans. First things first, if you're tight on budget but want to satisfy your daily coffee requirements, then this product is for you!
Similar to other Peet's Coffee products, the Espresso Forte variant was also a huge hit! It was readily accepted with open arms by all coffee enthusiasts. However, there is one distinct feature that sets apart the Espresso Forte from its counterparts – the preparation method!
Peet's Coffee Dark Roast Espresso Forte goes through a natural process of production. Each globally sourced coffee bean is hand-roasted in small batches to retain the best possible standard of freshness. In fact, the Espresso Forte is the first blend by Peet's Coffee to be created through this preparation method. The result is a strong, fresh, and bold coffee blend with bursting flavors.
The manufacturers rightly described that the Espresso Forte incorporates a perfect balance between the spiciness of Latin America and the earthy depth of the Indo-Pacific region. Moreover, the Espresso Forte excels in all three aspects – stout body, aromatic notes, and velvety crema.
What's more! These coffee beans have a rich flavor profile with tasting notes of lemon curd, chocolate truffle, and hazelnut. Not forgetting, every bag of Peet's Espresso Forte comes with a "Roast Date," allowing you to know when exactly your coffee beans were roasted.
Why Choose This Product?
The Peet's Espresso Forte is one of a kind, with spicy coffee beans from Latin America mixed with Indo-Pacific earthy beans. Hence, it may not suit the taste of all coffee drinkers.
On the other hand, if you're all about stout-bodied coffee from dark roasted beans that sends you on a roller coaster ride from tangy taste notes to the nuttiness of hazelnuts and chocolate, then you're going to love the Espresso Forte Espresso Coffee Beans.
Café Don Pablo Gourmet Italian Espresso Medium Dark Roast Coffee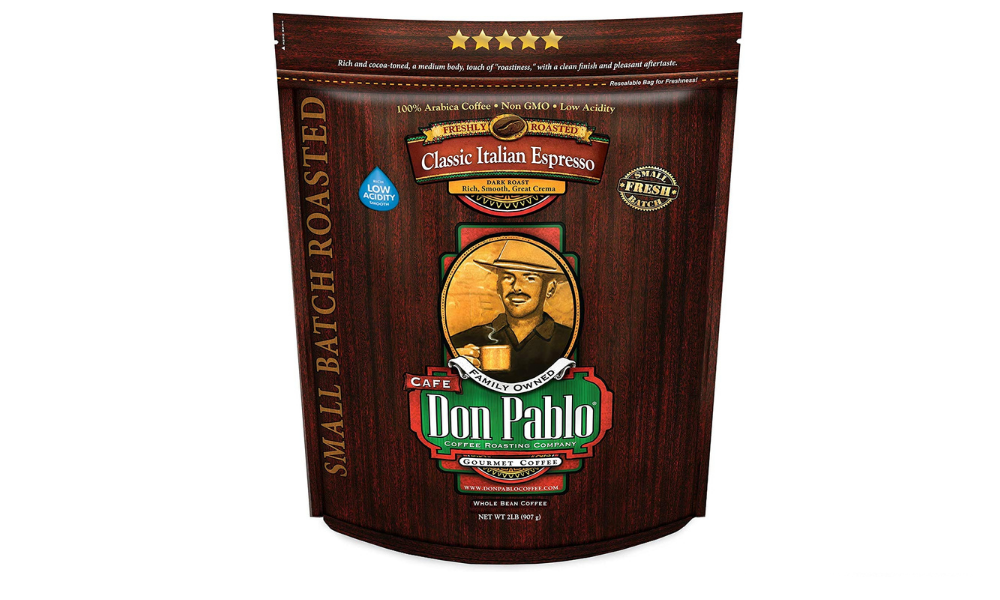 Overview
To end our list of reviews on an "organic" note, we present to you one of the best certified organic espresso coffee beans – Café Don Pablo Gourmet Espresso Coffee. This product includes a unique blend of coffee beans coming from Sumatra and Colombia.
It is commendable how the Don Pablo family has come up with such a strong dark roast coffee blend with a deep flavor profile yet without any bitterness. Thanks to the precise caramelization of sugar! Moreover, these coffee beans are 100% Arabica. And the best part is they are GMO-free.
Coming to the taste notes of the Café Don Pablo Gourmet Espresso Coffee, they contain notes of subtle earthy tones and dark chocolate. Hence, coffee brewed from these beans tends to be very smooth, creamy, and low in acidity. Also, the coffee does not leave any bitter or burnt aftertaste whatsoever!
Another impressive thing about the Café Don Pablo Gourmet Espresso Coffee is its versatility. You can brew just about anything using these espresso coffee beans. From hand drip method and traditional drip machines to French Press and cold brew, the Café Don Pablo Gourmet coffee beans are ideal for all coffee lovers out there!
Why Choose This Product?
If you love coffee and want all things organic and natural, then you should definitely opt for the Café Don Pablo Gourmet Espresso Coffee Beans. These coffee beans are incredibly versatile.
They are great not only for espresso but can be used in a wide range of brewing methods, thanks to their unique roasting technique! Hence, if you're a die-hard fan of coffee and like switching to different coffee drinks weekly, then we strongly recommend you buy the Café Don Pablo Gourmet Espresso beans. With this, you won't have to switch between different coffee beans to try different kinds of coffee beverages.
Best Espresso Coffee Beans Buyer's Guide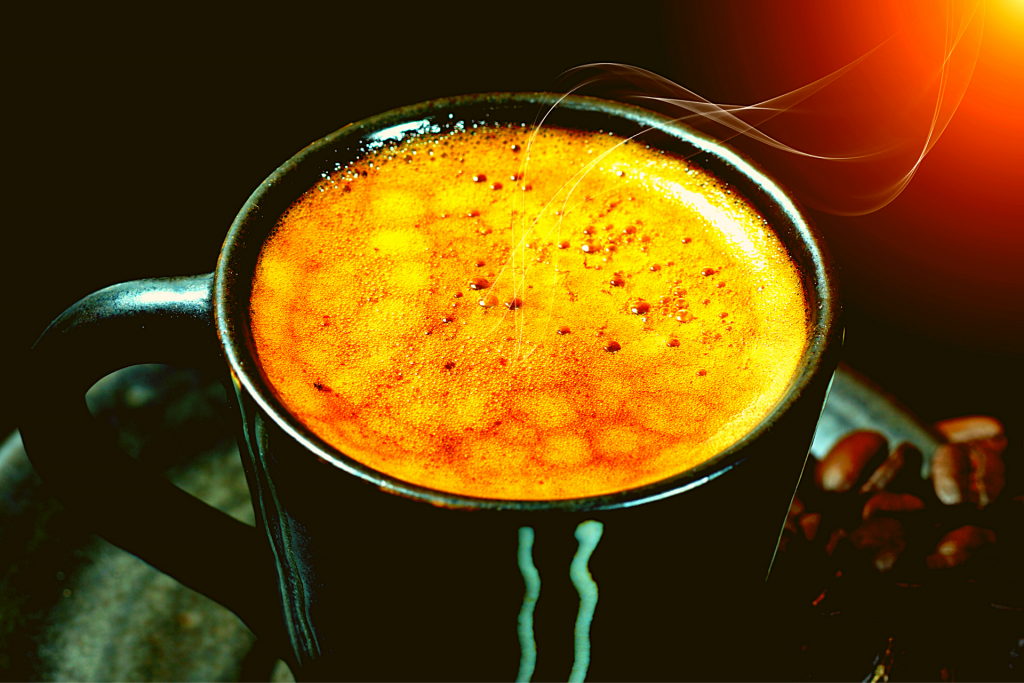 Simply type best espresso coffee beans on Amazon online, and you'll come across thousands of options. However, finding the best coffee beans isn't quite easy for several reasons. For one, the market is filled with these products. Hence, as a buyer, you may get overwhelmed in the sea of choices.
But don't worry! We're here to help you find the best espresso coffee beans there is. Below, we've listed some of the most important things you need to consider while buying the best espresso coffee beans that work for you!
Preference:
When it comes to finding the perfect coffee blend that works for you, you need to look into your own preferences first. Do you often need an espresso shot to get yourself going through the day? Or, do you simply love drinking milk-based coffee beverages? Whatever you prefer should determine the type of coffee beans you purchase!
If you're more into stout-tasting espresso shots, we recommend you go for brands that use 100% Arabica coffee beans. On the other hand, for people that are fans of milk-based coffee drinks, you can go for a blend that includes both Indonesian and South American coffee beans.
Roast Type:
Another important thing to consider while purchasing the best espresso coffee beans is their roast type. Again, this aspect has got to with an individual's unique taste and preference.
Generally, there are four roast types/ levels – dark, medium-dark, medium, and light. Light roast coffee beans usually have mellow flavors and mild aromatic notes. Medium roast is the most balanced of all four roast types. It's not too sweet, not too stout. Medium roast coffee beans are smooth and rich in flavors, but not in an overpowering way.
Lastly, medium-dark and dark roasts are usually low in acidity and are full-bodied. They are not only rich in taste but also in natural oils. Hence, they contribute to forming a perfect layer of crema, thereby making them an ideal roast type for espresso drinks.
Origin:
If you're serious about the quality of your espresso coffee beans, then you might want to take a look at where the coffee beans are coming from. The place of origin has a lot to do with the overall quality and flavor of the coffee beans. Factors such as soil standard, rainfall, altitude, shade, sunshine, etc., all have a great impact on how your final cup of espresso shot would taste.
Firstly, do a little background check on the product's brand reputation. Then check out how they are sourcing their coffee beans and from which countries. Generally, almost all coffee beans come from trees that grow within the Coffee Bean Belt. Under the Coffee Bean Belt comes three different regions – South and North America, Asia, and Africa. Altogether, there are over 50 countries involved in the production of coffee.
Coffees coming from different regions vary in color, flavor, and overall quality. Hence, some coffee beans are more popular than others.
Varying Flavors
In a nutshell, American coffee beans are known for their balanced temperament. Usually, American coffee beans give out nut, berry, fruity, chocolate, or spicy taste notes.
Asian coffee beans, on the other hand, are known to have several varieties in terms of flavors. Some of the most common attributes of Asian coffees are exotic, dense, and smooth textures. These beans are usually full-bodied, and most varieties have a dry aftertaste.
Finally, African coffee beans tend to have taste notes of melon, blueberry, spice, and tomato. These coffee beans are best known for their unique variations of flavors. The bottom line is that there is a wide range of coffee beans available. Hence, do your research right and pick the brands that source their coffee beans from your preferred origin place.
On the whole, when it comes to espresso coffee beans, most companies source their coffee beans from Indonesian and Brazilian regions.
Brewing Method:
Next, you also need to check out how the coffee beans can be brewed. What's the use of getting a French Press coffee blend if you do not own a French Press machine in the first place. Also, different people prefer different ways of brewing their coffee. Hence, ensure that you look into this aspect as well and pick a product accordingly.
The good news is that today, you can find most espresso coffee beans that can handle multiple brewing methods, including drip method, cold brew, French Press, etc. Hence, if you're someone who enjoys drinking different varieties of coffee, then we suggest you pick a versatile coffee blend.
Frequently Asked Questions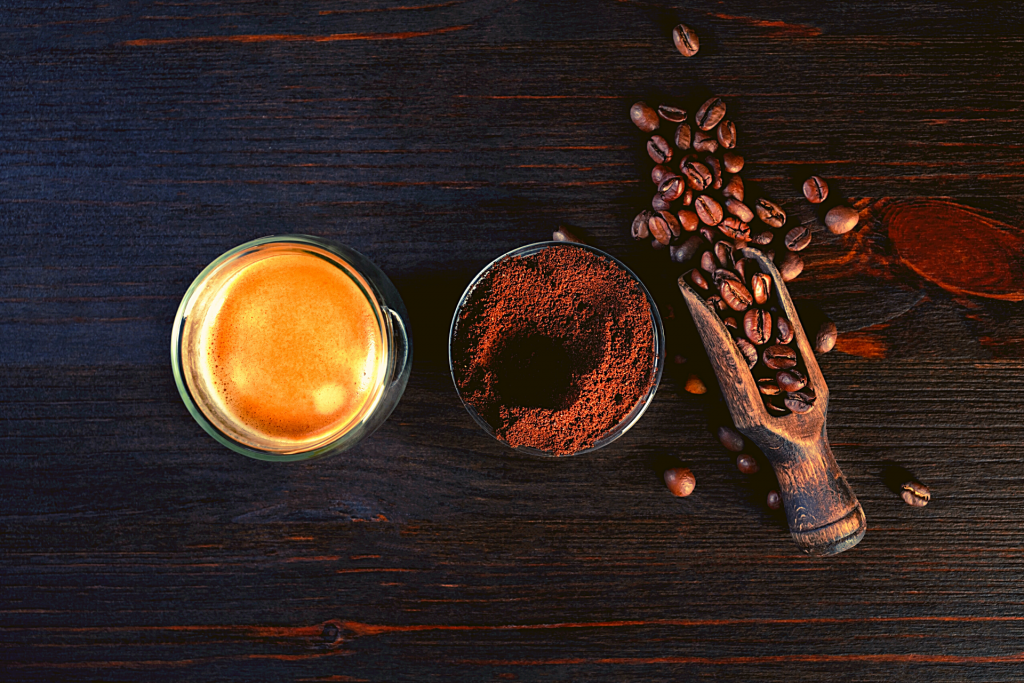 Can I eat coffee beans?
Yes, you can totally consume coffee beans, and they are 100% safe. However, it is most likely that you won't like its bitter taste. When you brew your coffee drink from these roasted beans, you only get to taste the part that's been filtered. However, when you eat a roasted coffee bean directly, you'll get not only a heavy dose of caffeine but also bitterness.
What are the best espresso coffee beans?
The best espresso coffee beans are usually medium to dark or dark roasted beans. If you want us to mention some specific products, then well! We've already reviewed five of them above.
How to store espresso coffee beans?
Storing coffee beans is easy. Just remember your espresso coffee beans' biggest enemies – heat, air, moisture, and light. Hence, the right way to store coffee beans is by putting them in an air-tight container and keep them at room temperature.
How long do espresso coffee beans last?
Some espresso coffee beans come with a roasting date and best before date. Hence, it is best to stick to what the manufacturer recommended. However, as a rule of thumb, coffee beans do not go stale. However, they start losing their freshness after about 8-10 days from their roasting date.
Conclusion:
You don't have to visit Starbucks every time you need a coffee refill. Also, you don't need to be a professional barista to make the perfect cup of espresso. All you need is the best espresso machine and the right espresso coffee beans to enjoy a refreshing shot of espresso every single day!
With that, we conclude this post. We hope you've found the best espresso coffee beans from our list that's right up your alley!
Read More: