Have you ever wondered where espresso coffee beans come from when you are visiting your local espresso shop or the different types of beans?
If you are into coffee, like all of us here at BestDecafCoffee.com, we bet that the intoxicating, full-bodied, aroma that wafts out of your kitchen during those early morning hours is pure bliss. 
With very few things that can get us out of bed and looking forward to our day, nothing quite beats a quick, delicious, and sharp cup of espresso.
But, if you are new to coffee in general, new to coffee bean varieties, or even new to espresso itself and want to learn more about these little cups of energy, we have you covered. 
In this coffee buying guide, we are going to explore which beans should be used for espresso, what type for roast you want to select, what characteristics impact a bean's taste profile and provide you with the breakdown of key elements that make up an espresso.
Plus, we're going to point you in the right direction on of the best espresso coffee beans that you can buy, so that you can make your own delicious little wake-me-up shots for that morning boost or that afternoon drag.
Top 10 Best Espresso Coffee Beans
What Is an Espresso & How Is It Different Than a Cup of Coffee?
When you picture an espresso, it is likely that of a tiny white cup filled with a dark, black liquid topped with a brown foam. Generally speaking, this is correct.
An espresso is a fully-flavored, concentrated form of coffee that is served in small "shots" or is used as the base layer for other coffee drinks.
When made correctly, it comes with an extremely strong taste, a very thick feel, and has a high concentration of energy boosting caffeine in it. 
In terms of the caffeine amount, an espresso has anywhere between 47-64 milligrams of caffeine per ounce whereas, a cup of coffee contains 95-165 milligrams for every 8 ounces.
So, while your cup of coffee has more caffeine in it, espresso is more concentrated due to how it is produced.   The main difference between an espresso and a regular cup of coffee is in the preparation process (not the bean type).
The Espresso Process Vs. A Regular Cup of Coffee
When you go to prepare a regular cup of coffee, regardless of whether you grind up your own whole beans or use pre-ground coffee beans, the brewing process will take time.
This is because coffee makers will use a heating element to slowly filter hot water through the grounds in order to create the dark liquid you drink. 
This is why you have to wait anywhere between 5-15-minutes for your coffee, depending on how many cups you are making in one go.
When making an espresso though, the finely ground coffee beans must be packed tight into a portafilter (basket) and placed into your espresso machine.
The machine will then apply 30-40-pounds of pressure to the finely ground beans to create what we call a "coffee cake".  Once this is done, your espresso machine will use near-boiling water and push it through the coffee cake at very high pressure. 
Within 25-30-seconds, you have a "shot" of espresso.  Another difference between a regular cup of coffee and an espresso is the espresso also has a "crema" that is formed from the resulting pressure.
This "crema" is a brown foam that is thick, full-flavored and is rich with coffee oils.  A regular cup of coffee is not going to have this.  We will discuss more the "crema" and other key components of the espresso down below.
What Does an Espresso Look Like?  Key Components of the Brew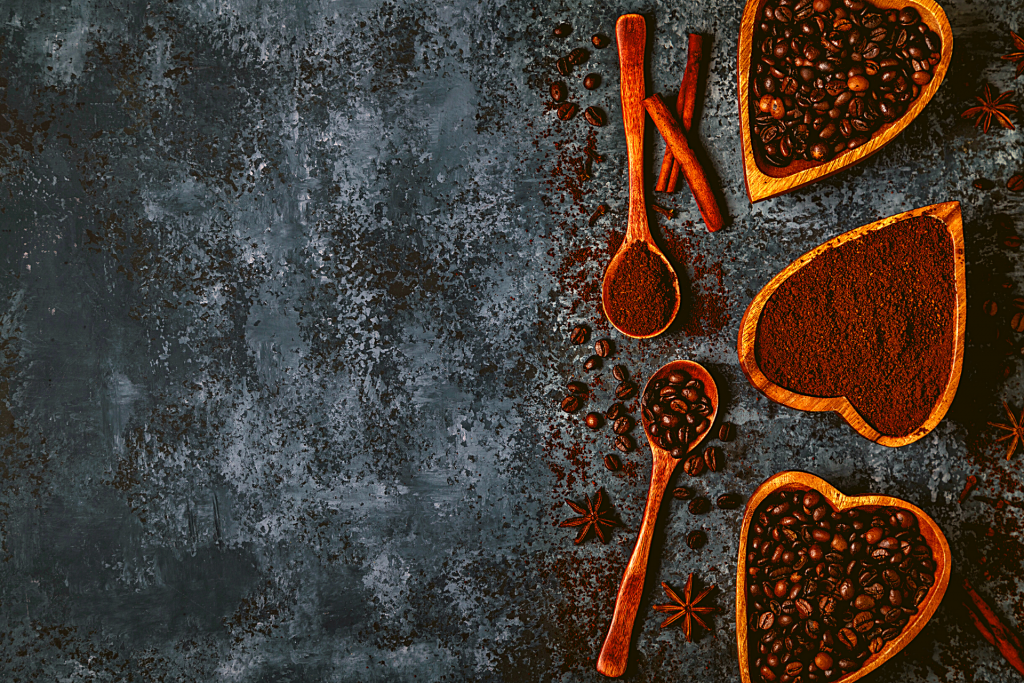 There are two distinct layers to the espresso shot.
The top layer called the "crema" is made up of carbon dioxide bubbles that are surrounded by water and coffee oils. It will contain suspended coffee fragments and emulsified oils within it, meaning that the layer can be quite bitter to taste. You may want to stir this into your espresso before taking a sip.
The bottom layer, which is the dark liquid you see, is made up of soluble solids, gasses, and insoluble liquids. To put it in non-technical terms, the taste and brew strength, the aroma you smell, and the feel of the espresso are what you experience when sipping on this liquid.
While the espresso can be consumed alone, it can also be used as the base layer in drinks like the Caffe Americano, Caffe Latte, Mocha, Flat White, Breve, and the Cappuccino.
What Beans Do I Select & Does Roast Type Matter?
A common misconception that a lot of individuals fall into when trying to select the best espresso coffee beans, is they will look for a label that specifically states that the beans can be used for espresso machines or are for espresso shots. 
Espresso is not a particular type of bean and as such, you will not find this "espresso bean" anywhere.
Rather, it can be made using any type of coffee bean, it just means that the taste profile, amount of "crema" you get, and intensity of the espresso will vary depending on what bean you use. 
In terms of the roast type, the best espresso coffee beans are categorized as a dark roast, as that is the traditional way.  
It is important to distinguish here that dark roast coffee beans do not have to just be used in espresso as they can taste great when done through a percolator, a French Press, or even as a drip coffee.
This also means that you can use a lighter or medium roast coffee for your espresso if you prefer the taste profile that offers. 
Let's Break Down What Each Stage of Roast Is
A light roast coffee bean option comes with no oily sheen to them and is perfect for non-pressurized brews like cold brew and pour-over brew coffees. They also work extremely well for white coffees and provide a full distinct flavor of the bean choice. They will retain their original flavors and unique elements, giving you a very multi-layered and complex taste profile including sweetness, fruitiness, tanginess, or even floral aromas.


A medium roast coffee bean option results in a flavor profile based on where the bean is originating from (country of origin) but gives you a stronger brew than a light roast.  The coloring of the bean will be a medium-brown. 


A dark-roast will stand out as it comes with a very dark-brown coloring (almost black) and will have a very shiny and oily surface to the bean.  At the dark roast stage, the coffee's origin is typically overshadowed by the roasting process and all those bright tones you are used to with the light roast, disappear.  This means that you will get a very bold, rich, and extremely strong taste profile with a full bodied-texture. You may also get a bittersweet, chocolaty, or toasty taste.
The main reason why the dark roast category is considered the best espresso coffee bean choice is because these beans are the richest in natural oils.
When these whole beans are emulsified, the oils get folded into the brew and create that brown foam you see on top of espressos (crema).
When using a light roast, you are less likely to get the "crema" and if you do, it will be very light in its taste and texture. 
Finally, the dark roast type will hold up best when put through an espresso machine's pressurized process. 
With this said, a lot of brands will also use a medium roast coffee bean in addition to having dark roast options in their product line up as not everyone enjoys dark roast.
Now, when it comes to buying the best espresso coffee beans, there are a few things you want to look out for. Read on to find out what!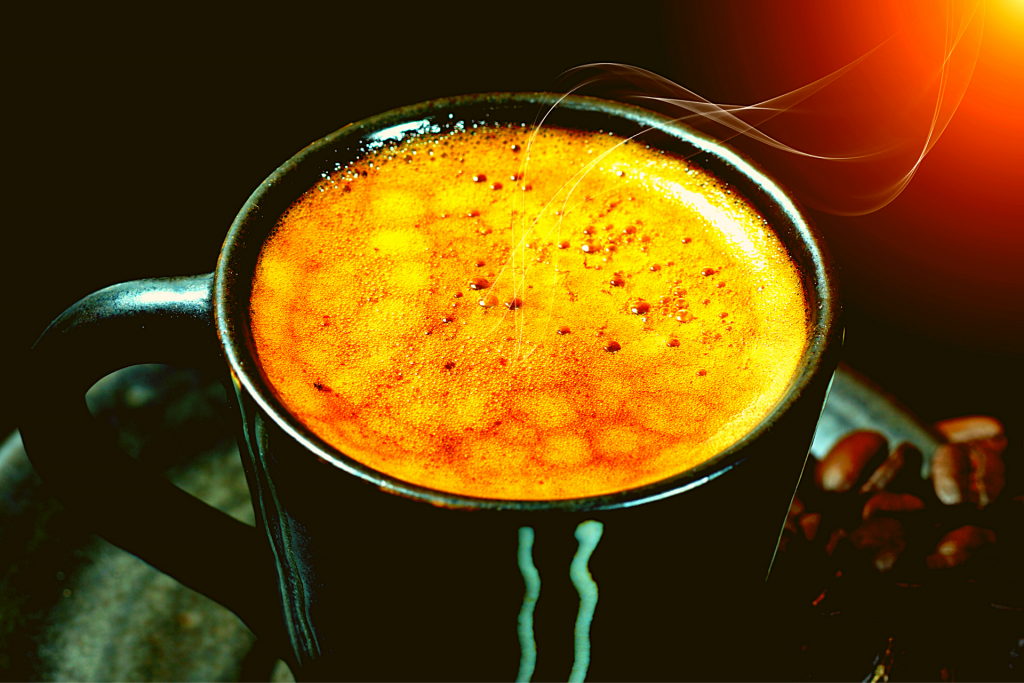 Read More:
Choosing from the Best Espresso Coffee Bean Brands
There's no doubt about it, there are tons of premium espresso coffee bean brands out there that provide excellent whole beans that are organic, kosher, and perfect for your next espresso.
But, if you are new to coffee or espresso-making, you might not know what to look for. Keep the following tidbits of information in mind when grabbing that next bag.
1) You want your beans to have a depth of color to them, but you do not want them to be over-roasted as this can mask an inferior bean. The aroma of the bean needs to be pleasing to the nose, not acrid.
2) With espresso brewing, you want to grind your beans down into a fine-grind coarseness. The consistency should be a little finer than table salt, giving your espresso machine the most surface area to hit with the pressurized water. This ensures that you get the maximum amount of coffee flavor and oils out of the bean. 
3) With regards to the roasting date, never purchase anything that is beyond 90-days old and try not to buy anything from an open-air bin as this degrades the quality of the bean. If you want to consume the coffee at its peak flavor, it is best served within a 7-14-day window after roasting. After those initial days, the flavor is going to drop off.
4) If you are planning on drinking your espresso with milk or cream, you don't need as expensive a bean as you would if you wanted to drink your espresso shot straight.
5) You want to purchase your coffee beans from high-quality sources and brands that support sustainable coffee farming. This is because the majority of the world's coffee bean supply comes from developing nations in Africa/Middle East, Asia, and Central/South America where working conditions, inclement weather, and labor laws all play a part in how your coffee is produced. Many well-known brands will note on their packaging that they only support environmentally-friendly, Fairtrade, and organic coffee bean farms. Beyond this, look for whole coffee beans that are "shade-grown" as these will be of higher quality as their environment will be less volatile. Why? They are grown under the canopies of other plants.
6) While certifications are not fool-proof, they are a good way to determine how ethically friendly your coffee beans are and what their quality will be like. Certifications include shade grown, organic, Fairtrade certified, UTZ certified, and Rainforest Alliance certified.
7) When selecting your espresso coffee beans, determine whether you want to go with a blend of beans from more than one country of origin or from a single origin. A single-origin coffee is going to have very strong, notable characteristics and will pay homage to where they are grown (best had black). Whereas, coffee blends will use several different beans to create a wide range of flavor combinations.
When it comes to choosing the right coffee blend for yourself, always start with a single-origin coffee. This will allow you to zero-in on which flavors you love, and which flavors you absolutely hate.
This will give you a base idea of what to look for when buying coffee bean blends that have a wide range of flavor combinations, as you can then emphasize the particular flavors you love.
When it comes to making an espresso specifically, we recommend that you choose a coffee blend as these tend to come out with a more consistent flavor profile.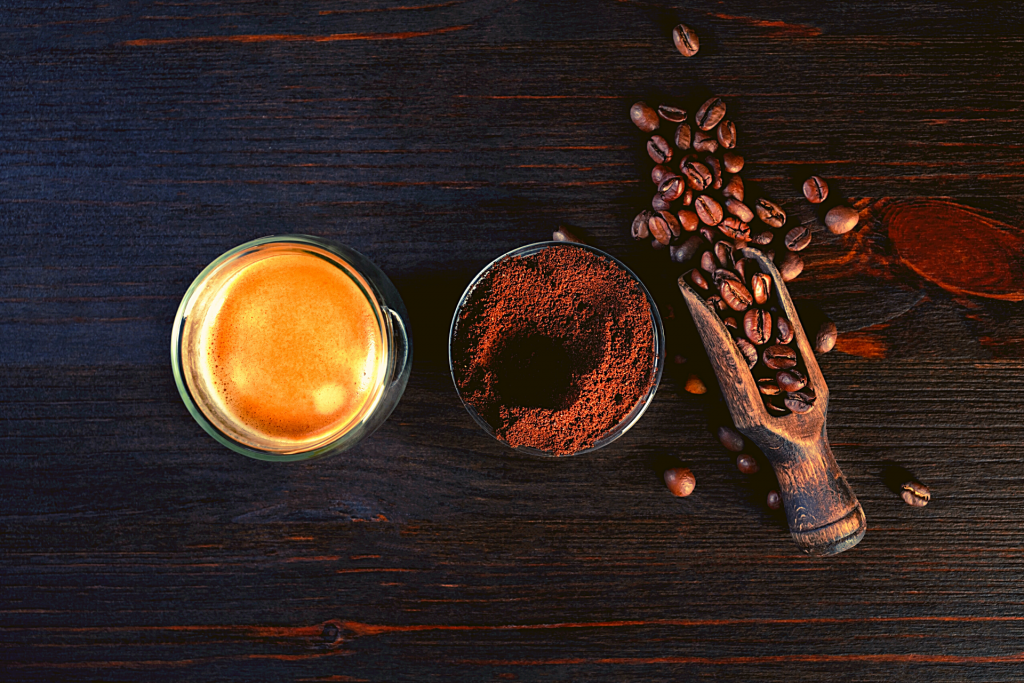 What Impacts How Your Espresso Tastes?
While it is quite normal to just sip away on your coffee, when it comes to an espresso, it is often taste-tested in a similar fashion to wine.
This is because it is such a multi-faceted and complex drink with many rolling notes of tastes, aromas, and textures, that drinking an espresso is more akin to indulging in an experience. 
Here are the key characteristics that impact how your espresso tastes.
Origin: The country where your selected coffee bean originates from will determine its taste profile.
This is because the bean will take on certain characteristics of the environment it is grown in, including heavy notes from the terrain, nearby watersheds, soil, altitude, and even temperature and humidity.  Here are some examples of how origins will impact the taste.
Latin America: these types of whole coffee beans will be lighter in their body, acidic in their nature, and are best had as light or medium roasts.


African & Middle Eastern: these will be mildly acidic, are medium-bodied and are used in darker roasts because they have a nice aroma profile ranging from a sweeter berry wine all the way to chocolate.


Asian & Pacific:  coffee beans from these regions are often used in very dark roasts and come with more earthy tones and herbal flavors. They are heavy bodied, create an amazing "crema" and have very low acidity.
Unfortunately, you are going to either love or hate these types of blends as they are very oily and very dark.
Roast Type. You can use any roasted type for your espresso shot. You may prefer the taste of medium roasted beans, while others, may enjoy the taste of near-black coffee beans.
Each bean roast stage will come with different characteristics like the density of natural oils, acidity, and origin taste.
Variety Type. Typically, an espresso is made using an Arabica coffee bean, as this variety fulfills what an espresso blend requires.
You need the espresso to be full-bodied, little to no acidity, and sweet enough to balance out the bitter taste.  However, you can use other varieties like Robusta, these just tend to be of lower quality.
Roast Date.  You want to use espresso blends that are within a 2-week to 8-week period of the roast date as this ensures that the beans are fresh.
You want to use whole beans for your espresso as pre-ground beans will die out quickly, possibly even before you purchase them if they are not in a completely sealed bag. If you do buy pre-ground coffee beans, always store them in an airtight container after opening.
How to Store & Grind Your Whole Coffee Beans
If your whole coffee beans are exposed to air, light, heat, or moisture, they will lose their flavor quicker.
To avoid this and to preserve as much flavor and freshness as possible, you should store your whole coffee beans in an airtight container that is not clear in design. The container should be stored in a cool, dark location or at room temperature.
To grind your coffee beans, you will need a coffee bean grinder. While there are plenty of options available, if you are primarily brewing espresso, we recommend that you select a coffee grinder that has a coarseness setting on it.
This will allow you to make really fine coffee grinds for your espresso, while still giving you other options for drip coffee, pour-overs, french press, and cold brew.  To grind your coffee beans for espresso, do the following.
Place your coffee beans into your grinder.
Set the coarseness needed. You want a fine-grind for espresso and coarser for drip coffee, French press, cold brew, and pour overs.
Grind the whole beans until they have been fully processed through the blades or burrs.
If you are always rushed for time, we recommend getting an electric grinder, but for those who like to feel the beans, enjoy the experience, or need a budget-friendly option, a manual coffee grinder works just as well.