There are so many best Lavazza coffees that you need to know about and their decades of experience working in the fields. This is one of the top brands that is loved in Italy with a presence in over 60 countries worldwide.
The brand is also one of the leaders in the market for the pods that are produced for consumption on a daily basis.
The company reputation is known for always staying a step ahead of everyone else in the business while still ensuring that their customers get what they want and need in terms of support and flavor.
They revolutionized the industry with the best Lavazza coffees in vacuum-sealed tins that keeps the beans fresher over a long period of time.
This lets the beans travel all over the world without worrying about them being spoiled and they also have top of the line machines that you can use make the perfect cup of coffee.
Here is everything that you need to know about Lavazza Coffees, so keep reading our comprehensive guide for choosing the right bean and how to brew them perfectly.
Top 10 Best Lavazza Coffees
History of Lavazza Coffee
Another thing to know about the best Lavazza coffees is the history and the brand started during 1895  after a new small grocery store was opened by Luigi Lavazza that was found in Turin.
He had originally sold only dry goods and consumables before he found that his roasted beans, which he roasted there, were something that the locals loved.
This brand has been known for its quality and prestige for over 120 years and a symbol for excellence in Italy and all over the globe as well.
What the brand is done is to choose 3 disadvantaged communities that produce beans in Peru, Colombia, and Honduras and then assist them with the necessary technical assistance for sustaining their farms.
These farms are located in the medium or high altitude spots and they solely produce Arabica beans, which gives a blend that is as high quality as it can be.
The Arabica beans that they are composed of the South and Central American mild beans with an intense aroma and flavor of liquor with a thick and mellow crema.
They most often have the high and dark roasted that is perfect for enjoying cortados, flat whites, and even macchiatos, but their super crema will work for espresso.
These are some great beans and they are beloved all over the world and are often consumed on a daily basis by avid fans.
How to Choose the Best Lavazza Coffee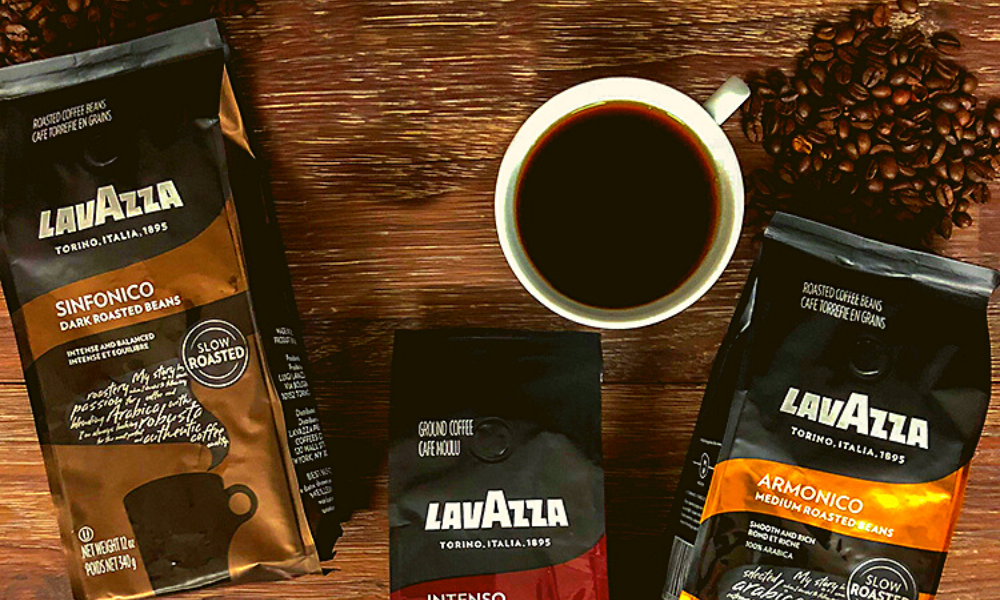 If you are wondering how to pick the best Lavazza coffees there are plenty of factors to consider and you need to know what they are. Here are some of the top criteria that you should make sure to look at, such as:
You are going to want to consider the type of brewing you want to enjoy and that would determine the grind texture you need. If you want to go for a French Press, then you want a coarser grind so that the beans can be extracted of the flavor without ending up with grinds in the final brew.
The level of the roast is also important and you want to pick the right one. You need to find the one that fits your tastes and what you are hoping to enjoy, including if you want to drink it straight or if you are going to add flavoring or milk to it.
You also need to decide what flavor or roast you are going to want. The flavor of the bean would help you to know what brewing method would suit it since there are some with stronger flavors that are going to be ideal for espressos.
The method that you would be enjoying the brew is going to be important. You don't want to purchase an overly strong bean if you are going to be using it for a milk based beverage, while you don't want a weak brew if you want to enjoy some espresso.
These are all important things that you should consider when it comes to picking the right bean and brew blend for your needs.
Types of Lavazza Coffee
You should ensure that you know what some of the best Lavazza coffees blends and options are so that you can make the right choice. Some of the top options to make sure to know about includes:
This is part of their newest range and it is made using Robusta beans that make this a dark roasted bean.
You can enjoy a nutty, chocolate flavor while you are enjoying this brew and this is the best old fashion type beans that you can enjoy that has a hard hit.
It is a strong brew, but it isn't harsh and it doesn't have a metallic aftertaste, but it has a velvety cream.
This is a middle strength blend with a super fine grind that is perfect for espresso. It is extremely grainy and strong with an intense aroma that is extremely penetrating with a prevailing sweetness and a bitter smell.
This is extremely strongly roast, which gives it a decisive taste with an amazing and unique taste.
If you are looking for something that you can gulp down without worrying about the taste, then this is the right blend.
It is medium roasted and it has a distinctly smooth taste that you can enjoy throughout the entire day with an ideal balance in terms of the sweetness and bitterness with a creamy and intense texture.
This blend is going to be great for the drinks with creamy foam on top and it is medium roasted to create the ideal flavor. This is going
to be extremely friendly on your budget and the beans are bought from various locations to make up this amazing blend that you can enjoy on a daily basis.
For those who want to have some espresso, then this bean is mellow, yet strong and it leaves a flavor that lingers nicely.
It is extremely easy to use and you don't need to do anything overly complicated to this bean and you can purchase it in a packet that is vacuum-sealed to keep the quality intact for this roasted bean.
This blend is one of the top-selling beans since it has the ideal balance in terms of quality and price. This is also going to be the right all-rounder beans that you can use for all types of brew like espresso, which gives you a thicker crema.
You can also try this in the long later with a single caramel syrup shot and 2 sugars while still enjoying the taste.
The blend is used Brazilian washed beans that give it depth along with some other variations purchased from Indonesia and Central America with a creamy texture.
They are medium roasted so there isn't an overly bitter or burnt taste, which is going to be great for your everyday usage.
Another great seller all over the world is this blend that comes from Asia, South America and Central America so there is a balanced flavor.
It is medium roasted to ensure that the flavor is stronger than normal with hints of chocolate and spice that is increased by the process of roasting.
This is made of blue beans and it is going to be perfect for all of your espresso-based beverages, but it is extremely well suited for macchiatos or straight espresso.
This is pretty close in price and taste to the Super Crema, but it has a slightly fruitier taste that is made with Arabica and Robusta beans.
The beans are of the highest quality you can bet and the Arabicas are both unwashed and washed to give it a classy flavor.
The taste is pretty heavy due to the Robusta beans, which means it is going to be perfect in the beverages with some flavoring syrups or even those iced brews.
If you are only looking for the highest medium roast quality in this range, then this is the blend to go for. The beans that are used are a combination of washed and natural beans that are grown on very specific plantations in Asia, Central America and Brazil.
The plantations create sweet brews that gives a well balanced and rounded flavor with a chocolate aftertaste.
For those who want something with a heavy body and strong taste, then this is going to be ideal and it even has an aftertaste of chocolate.
This is often considered to be ideal for a macchiato, flat white, cortado, espresso, or even ristretto or other short beverages.
This is medium roasted and made from beans from Brazil, Central America, and even Asia while this is loved all over Europe.
This is one of the premium blends for the brand with a velvety, consistent crema and a rounded, yet rich aroma. It has some delicate liqueur reminiscent notes along with a persistent, intense and sweet after taste.
This blend uses beans from Brazil specifically from the South Minas, Mogiana and Cerrado regions along with
some washed beans that come from Guatemala and Colombia. They also add some Cru Kaapi from India to complete this blend and give it the distinctive, yet complex flavor.
This is the decaffeinated bean from the brand and it is amazing, especially for those who don't want the caffeine boost.
This one is water-processed so it doesn't use any chemicals, which means there isn't any unpleasant aftertaste that most decafs might cafe.
It is made with only Arabica beans so it has great crema and aroma and this can be used in all of the espresso-based beverages that have higher milk content than others like cappuccino and lattes or those with some flavoring syrups.
This blend has a rich, sweet and smooth body to it, which is perfect for a cold brew.
They are made only with Colombian Arabica beans that are ideal for steeping over long periods to create the perfect cold beverage for everyone who loves it.
These just a few of the top options that you can get when it comes to this brand, so make sure that you are thinking about what usage you are going to want and the flavor.
You not only want to consider the usage, but also the flavor as well as the roasting levels.
Materials Needed to Use the Lavazza Coffee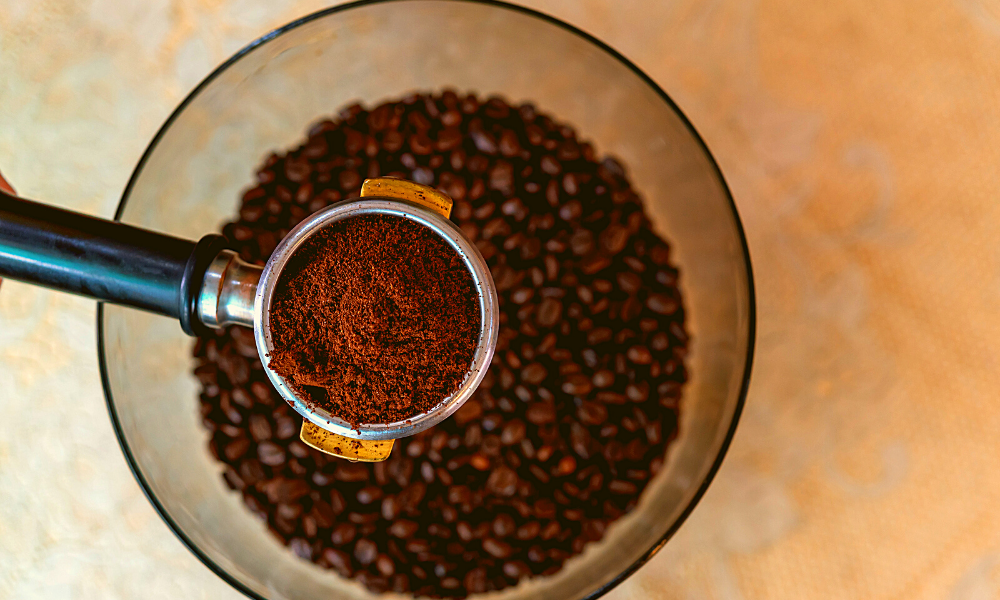 You also want to know what materials you would need to have ready to make some of the best Lavazza coffees into an amazing beverage. These materials include the following items:
If you aren't purchasing pre-ground beans, then you need to have a grinder at home. This is a great way to ensure that the flavor of the beans remains fresh and you can choose the texture based on what type of drink you are going to be making.
The base of most of the beverages is espresso, which means you need to have one of these machines at home. It can help you to get started with your drink or you can enjoy the strong, yet delicious flavor of these beans straight.
If you don't want to worry about taking a lot time or effort to make a good cup of joe, then you can use the drip machine. If you are going to do this, then you need to have them ground up and ready to put into the machine along with water and some mugs.
Also, think about how you are going to brew your beans and if that would require a filter. Get the highest quality paper ones that you can get so they can be thrown after each usage so you aren't spoiling the taste of the other brews.
For those who like the milk based drinks, then you need to have the milk ready. This would ensure that you can make the required froth that goes on top and that you can add it as you want to the beverage.
These are just a few of the many materials that you might want to have handy when you are starting to brew your favorite hot beverage.
Lavazza Coffee Brewing Methods
When you are using the best Lavazza coffees there are going to be various methods of brewing that you can enjoy, especially if you are using some of the machines that the brands offer. A few of these machines includes:
Fantasia
This is the flagship machine for the brand and it is very elegant, yet modern in terms of the design with a huge array of features.
There is a system for milk frothing that is built-in, cup sizes can be adjusted, functions for scheduling brewing, customization of froth, milk, and espresso levels.
The disposal of the capsules is automatic and it also has a huge tank for water.
Espria Plus
If you want something that is compact, yet simple to use with 1 one-touch control system, then this is going to be great. The tank for water is placed on the outside and it is transparent so you can refill it easily.
Stainless steel was used to create the unique drainage grill and this will last you for plenty of time since it is extremely durable.
Minu
If you are hoping to enjoy some espresso, then this machine is by far the smallest and sleekest one you can purchase. The knob is simple to operate and you can choose the level of espresso that you want dispersed.
The brewing starts automatically and it has a function to shut it down automatically, temperature adjustments, and even cup height compatibility.
Any of these beans that you purchase can be brewed in a wide variety of ways, including:
Espresso
Cappuccino
Macchiato
These are just a few of the most beloved drinks that you can enjoy with just a few shots of espresso as the base. Make sure that you have all of the materials that you would need to have the perfect drink to start off the day.
Reasons to Enjoy Lavazza Brew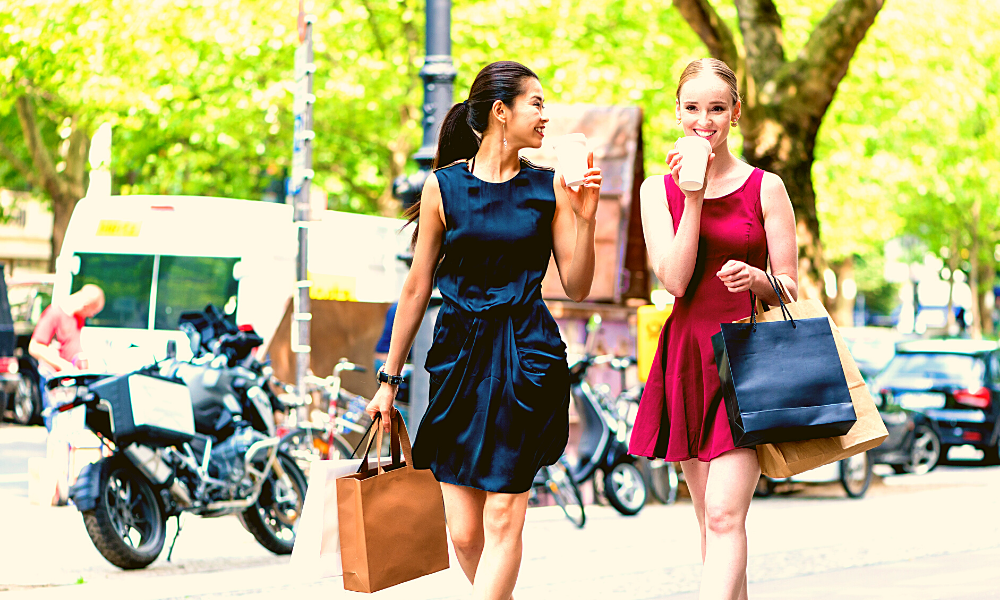 There best Lavazza coffees that you can enjoy and you need to know what the reasons are that you should be enjoying them on a daily basis.
A few of the top reasons includes:
Higher energy level due to high caffeine levels
Helps with getting rid of long lasting or irritating headaches
Helps with lowering your depression by boosting serotonin and dopamine in your brain
Antioxidants help to keep your body healthy, including the liver as well as the heart
These are only some of the top reasons that you would want to consider this brand as one of the options to have at home. Go ahead and drink as many cups as you need, especially since it will help to keep you healthy and strong.
Frequently Asked Questions:
There are always going to be questions that anyone would have when they are looking at the best Lavazza coffees before they can make any choice. Some of these questions includes the following:
What are the options  of ways I purchase the beans?
No matter what if you are interested in these beans there are numerous ways that you can purchase them. These are available in whole bean, pre-ground and even capsules to make it easier for you to brew your hot beverage.
Which blend is going to be ideal for basic espresso?
For those who are interested in enjoying the basic espresso, no matter if it is the base of your favorite beverage or to drink it as is, then you want to know what bean would be ideal.
All of the beans that they have are going to be perfect to enjoy as an espresso since they have a strong, yet rich flavor.
Can these beans work with a milk or flavor syrup based beverage?
If you are interested in having a beverage with a flavored syrup or even some milk, then there are numerous options that you can enjoy.
Some of the top ones include the Lavazza Top Class that is strong enough to stand up to the flavors without falling over or being in the background.
Do they have a decaffeinated blend?
Not everyone likes to have caffeine and want to go with decaffeinated, especially late at night. They do have a decaffeinated blend, which is Lavazza Dek Beans that is perfect for anyone and they don't use chemicals to filter out the caffeine.
What is the typical flavor profile of these beans?
Each of the beans has its own flavor profile based on where they were grown, but the majority of them have chocolate or nutty flavor.
There are also some that would have slight fruity or citrus notes that would enhance the flavor of the brew.
Can these be used for cold brew?
If you don't like the hot beverages, then there are plenty that could be used for cold brews as well.
This is the basic cold brew Tierra beans that you can grind up and then place in water inside the refrigerator for at least 12 hours before consuming.
If you are an avid drinker, then you are going to want to try only the best Lavazza coffees and that means knowing what is what.
There is a lot to consider and you want to ensure that you are picking the right roast level and the right bean that would suit the beverage that you want to make.
This brand has some strong, yet delicious blends that would work for any drink that you are going to make no matter what you might add.