Illy coffee beans are available both whole and ground. There are three different roasts available for your choosing: medium roast, dark roast, and decaffeinated.

If you love Italian beans, then this is going to be one of the best Illy coffees that you can ever enjoy. They are made with only the highest quality of Arabica beans that start out green before they are transformed into this beloved brand.
Make sure that you are thinking about which brand is going to work the best for you, especially if you want something that is strong, yet still flavorful no matter how you brew it.
The more you are aware of when it comes to beans and how they are produced and used, then the easier it will be for you to enjoy the top of the line.
Here is our full guide that will help you to be informed about the best Illy coffees along with the history, how to choose the right one, and even the specific types to enjoy.
Top 10 Best Illy Coffees
History of Illy Coffee
This brand was started during 1933 by a man named Francesco Illy and it is still run by his family where they still work hard to create the best Illy coffees.
The brand is a stalwart when it comes to the industry and they are known for the technical mastery and sophistication that they brought into the process.
The delicacy in terms of flavor and the velvet-like smoothness of their blends are their trademark. The blends that are made by this brand are made using 9 various types of Arabica beans of only the top quality.
It is produced by the company in Italy, but it is extremely popular all over the world because of the aroma and pure taste of the beans.
The beans that are used come from various farmers that span the globe and they don't have any middlemen to ensure that everyone they work with is compensated well for the beans.
They buy beans from numerous countries like Tanzania, El Salvador, Costa Rica, China, Colombia, Guatemala, India, Indonesia, Ethiopia, and Brazil.
Why Choose the Best Illy Coffee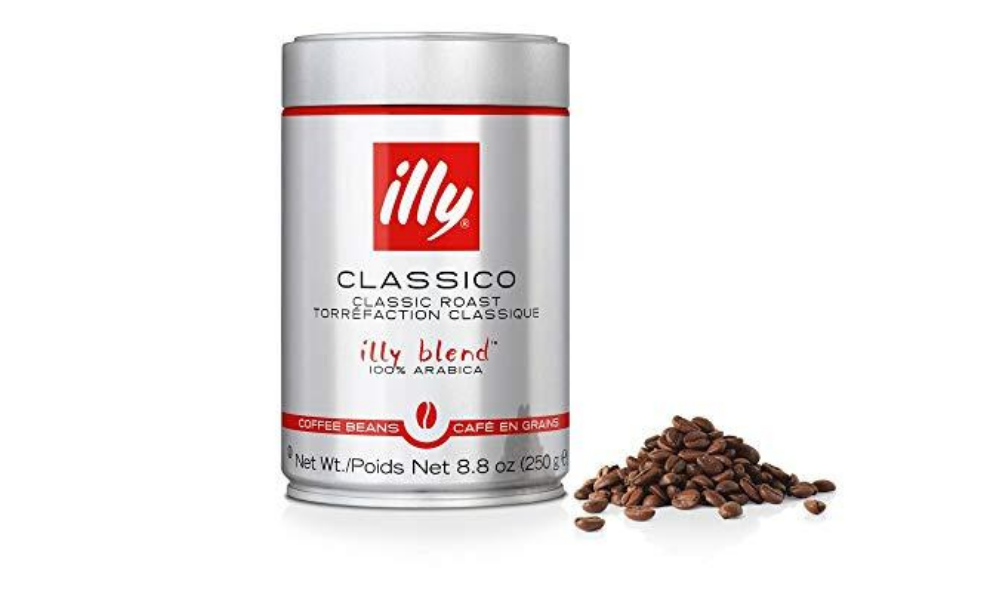 There are numerous reasons that you are going to want to enjoy the best Illy coffees when it comes to your morning cup of joe or even for a beverage during the day.
The more you know about these reasons, then the easier it will be for you to make the decision to buy this brand. Some of the top reasons include:
The blends from this brand are famous for their smoothness as they are swallowed and they have a unique aroma as well as flavor.
They have some fruity as well as floral notes in the blends that are blended perfectly along with undertones that include honey, toast, almond, chocolate, and caramel.
All of these flavors together create one of the most perfect cups that you will ever enjoy.
Another thing that affects the blend or how the brew is prepared is the bean type. This is how consumers start to prefer ground or whole beans since they can then brew them to their own taste and preferences.
Not only do they use a wide variety of beans to create these blends, but they also offer them in whole bean and pre-ground forms to meet the needs of everyone and they also have K-cup and E.S.E. pods that work for others.
Unique technical for blending
The understated, yet the quality flavor of these blends have been achieved over the last 8 decades because of innovation and dedication.
They use some 9 types of beans that are brought in from 4 continental and that helps to keep the flavor authentic. They recalibrate what harvests are used every year to make sure that every batch is perfect and as high quality as it can be.
Certifications and quality
In the last few decades this brand has received 4 various certifications that attest to their dedication to using only quality beans.
The brand also has certification for sustainability that shows their compliance and willingness to use only fair practices in buying their beans.
The company is aiming to empower and enable these farmers to practice more sustainable methods for the production of the beans.
The pricing of these beans directly corresponds to the level in terms of quality that the beans have. This means that if the blends are going to cost you more, then you getting the top level beans that come along with some premium blends.
These are only a few of the main reasons that you are going to want to consider purchasing this brand. The more you are aware of, then the easier it will be for you to make the decision to go with this brand for all of your needs.
Types of Illy Coffee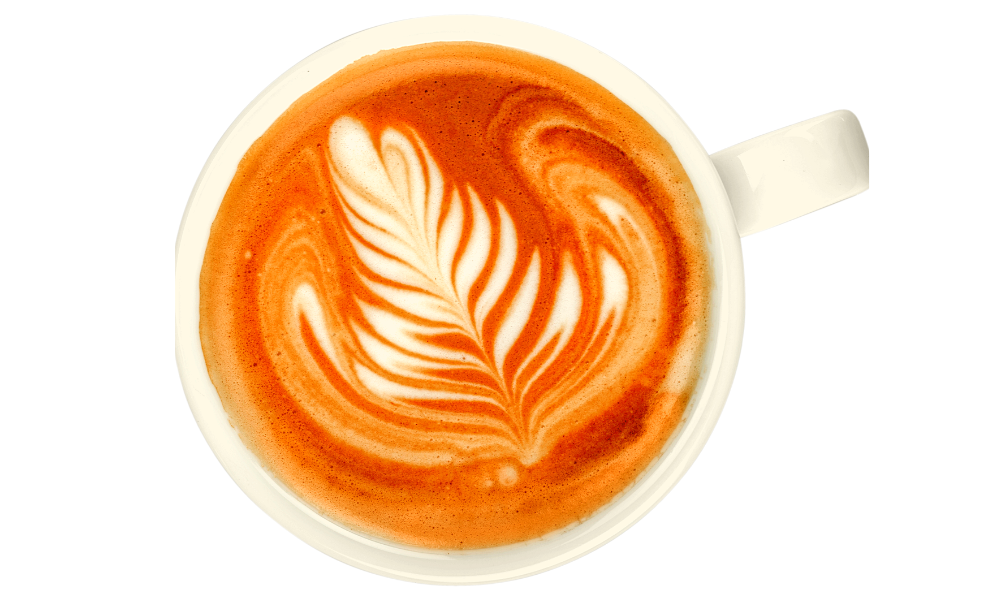 When you are talking about the best Illy coffees there are going to be numerous types that you want to consider. You need to know what is what so you can make the right choice for your needs, so here are some of the top types you can choose from, including:
Classico Ground Espresso
This is in a fully sealed tin and the beans have been medium roasted and they are only Arabica with 9 of the world's finest types available.
This creates a balanced, yet rich taste with notes of chocolate along with caramel and this would work perfectly for espresso or even for any other black brew that you are interested in.
This can be used in a drip machine or even as pour-over if you want something different.
Classico Whole Bean
This is another medium roast blend that has notes of caramel and chocolate with some lingering sweetness along with delicate flavors of jasmine and orange blossom.
If you are looking for something basic that can hold its own in terms of flavor and strength, then this is the blend and it can withstand a bit of milk or foam as well.
Whole Bean Coffee
This is a bold roasted and this can makes sure that the beans, which are whole, retain their freshness. These have a smooth, yet balanced and full bodied flavor with some notes of chocolate along with caramel.
This is sustainably grown and the seal ensures that the oils and aromas are sealed in and this blend is certified as Kosher.
Ground Coffee Drip Grind
For those who are going to use a drip machine or the pour-over method, then this medium roast pre-ground bean is good.
It is Red band and made only using Arabica and then packed using nitrogen so the freshness is preserved after being packaged, air-cooled and roasted.
This is perfect if you are hoping for something to use in your French Press or even for drip brewing.
Coffee K-Cup for Keurig
If you want to use some K-cup pods, then this going to be the right preference and gourmet roasted option for you.
These will fit into any of the machines that use these pods and it can make you a delicious cup of joe without you having to worry about anything.
These are perfect to just have as it is brewed or for adding a bit of sweetness.
Coffee Forte in Extra Dark Roast
If you want something that is different, then this extra dark roasted bean is going to be ideal. This is a bold flavored bean and it is going to work perfectly if you are looking for something to use for your cold brew.
Also, this can be used for a normal drip or French Press based beverage with or without any other additions.
These are just a few of the top options that you can purchase that would work well for the beans. Make sure that you are picking the one that would fit into your machine or that would work for the beverage that you want to enjoy the most often.
Materials Needed to Use the Illy Coffee
There are so many materials that you would need to make the perfect cup of joe from the best Illy coffees that are available. Some of these materials would include:
Depending on how you are going to make your brew you need to have the right type of beans on hand. This might mean the whole beans that you would grind up yourself or the pre-ground ones that you can simply put into the water.
If you are using a drip machine or even the pour-over method, then you would need to have filters on hand. You want to use only the natural paper options so you can keep the flavor authentic and pure.
Depending on how you are going to brew your chosen beverage you might need to have a machine on hand. This is important if you are going to use the K-pods or the ground beans that can be added to water and put into the machine to brew for some amazing black brew.
For those who prefer whole beans you need to ensure that you have a grinder at your home. This would make it much easier to have fresh beans with the pure taste ready to be used whenever you want to make the brew.
It can also help you to control the texture of the beans as well for your chosen brew.
Another good item to have on hand is French press, especially if you want strong brew that you can make easily. If you do this you want to ensure that it is cleaned properly and that all of the grounds from the last usage have been cleaned out so the flavor isn't messed with.
If you are going for cold brew, then you are going to want to have a large container ready. This would be the vessel to place the grounds in along with the water so it can be steeped, which can be placed in the refrigerator or even on the counter.
No matter where you are going to be enjoying your cuppa you need to make sure that you have mugs on hand. Ensure that you have the perfect size that you would enjoy and that would give you the right amount of caffeine.
If you want you can even use a travel mug or carafe to keep the brew warm for a longer period.
These are all the most vital materials that you are going to need to have ready and available to make your brew or to get started. Make sure you know what they are so you can purchase them before you even get started.
Illy Coffee Brewing Methods
When you are dealing with the best Illy coffees you should make sure that you know how to brew it. It is the same all over the world and there are plenty of ways that you can go about it, including:
This is the most basic type of coffee and for this you would need to have a medium grind since you don't want it to weaken the flavor. This will give you a rich taste and a strong aroma and you can easily store this for a few hours.
For those who like their brew strong and not watered down, then you can enjoy some espresso with these blends. Make sure that you are getting a coarser grind so that you can add it to the machine and avoid all of the grinds getting into the liquid.
If you don't want a hot beverage, then there are blends that would work great for a cold brew. You just need to make sure you are using the medium coarse grinds so that they can be easily strained out when the brew is done steeping.
Another great way that you can enjoy this delicious brew is by using your French Press. You simply need to add the coarsely ground beans into the container along with some hot water and mix it around.
After a few minutes slowly push the plunger down to the bottom and pour out a fresh cup of brew.
These are some of the most common ways that these beans can be enjoyed, especially if you don't want something over the top. However, if you want to have these beans brewed in the expert manner, then you need to know the basic steps.
These steps include:
Warming up your pot with hot water
Add 1 tablespoon or 7 to 8 grams of ground beans for each 100 to 150 ml of water, but this can be adjusted to make it stronger if you want
Add both the grounds and the water into the machine
Let it drip into the pot and then remove it to a the carafe to keep it fragrant and warm
These steps can help you to enjoy the best cup in the morning and if you put it in a heated carafe or flask, then you can enjoy this brew throughout the day as well.
Reasons to Enjoy Illy Brew
If you are considering buying any of the best Illy coffees you need to be aware of some of the main reasons people enjoy this drink. The reasons differ from person to person and you need to know what they are, including: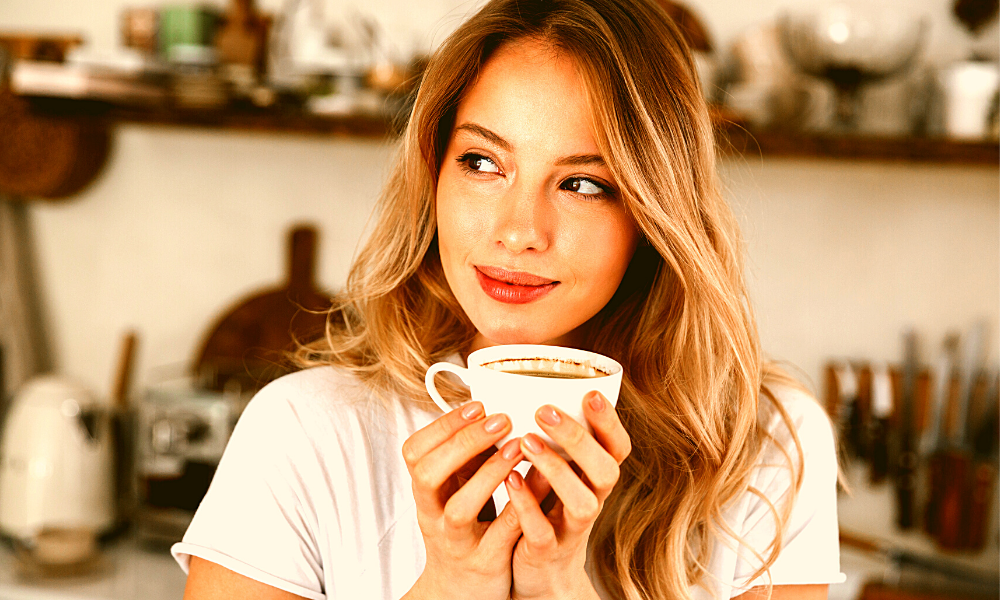 Increased levels of energy
No matter what you are doing or when you are doing it there are times when you are going to need energy. This can be increased by having a cup or 2 of the brew, which can give you some extra caffeine.
Once the caffeine hits your bloodstream, then you are going to see an increase in your energy levels that will allow you to get your work done.
For those who suffer from headaches on a regular basis, then you might have already tried caffeine.
However, if you haven't, then make sure you are brewing up an extra-strong cup since the antioxidants can help with opening up the capillaries in the brain that cause the headache.
There are also plenty of antioxidants that are created in beans and are then infused into the brew that can help your body.
Your body can fight off any inflammation that might be being caused by some chronic illnesses like arthritis, cancer, and anything else.
The more you can lower the inflammation the better for your body, especially when it comes to your liver and heart.
Helps to combat depression
If you are feeling down or if you need a pick up for your mood, then this is the perfect way.
One cup of joe can help to release a huge array of antioxidants that would go to the brain and increase the blood flow and release of dopamine along with serotonin.
The more of these that you have in your body, then the happier you are going to be.
Also, when you have at least one cup daily, then you are more likely to have a lower risk of getting various types of cancer. This is something to consider, especially if you love the beverage or if anyone in your family has had cancer.
These are just a few of the main health related reasons that people enjoy this beverage and you need to know what they are.
If you know what the main reasons are, then you can start to enjoy it as well and experience these benefits like everyone else.
Frequently Asked Questions
You might have some questions when it comes to beans period, but you will have questions when it comes to the best Illy coffees. You need to know the questions that others might have as well along with the answers and some of them includes:
What are the right types of brewing for this bean?
Depending on the type of bean that you purchase you can brew it in a wide variety of ways. The most common is French Press or the drip based machines or methods, but there are also options that can be used as cold brew and much more.
Can I purchase whole beans to grind at home?
Yes, they do have whole bean options that you can purchase to keep the freshness at the maximum. They also have pre-ground options that you can use as well, but you won't be able to control the texture like you could with the whole beans.
How many types of beans are used in these blends?
The blends that are created for this brand use 9 unique types of beans from various countries all over the world. This allows them to create the perfect flavor that you would love and that would keep people coming back to the brand over and over.
What type of beans are used?
This brand only uses 100% Arabica beans to achieve the flavor profiles that they want. However, these beans are sourced from all over the world so that you can enjoy the unique flavor that they create from these blends.
Do they offer pods for the Keurig?
If you are looking to make a single cup using your Keuring machine, then this is a brand to check out. They have the K-cup pods available for purchase and you can ensure that you are enjoying the right flavor every morning or throughout the day without fail.
These are just some of the main questions that you might have to ask when you are looking at this brand, so make sure that you know what they are.
The more you ask, then the easier it will be for you to decide which way is the right way for your needs when it comes to the hot beverage.
You always need to know everything about some of the top best Illy coffees that money can buy. There are plenty of types that you are going to be able to buy that would help you with lowering your depression levels or even keeping your body healthy.
The more you drink this beverage, then the more you can enjoy it and learn how to make the perfect cup of joe, so go ahead and buy only the top line beans.