Pukka Teas have gotten very popular over the last couple of decades. Because of its rising popularity, many people are trying to figure out what this enigmatic and unique tea is, and why so many people are looking to buy this type of tea. 
Here is everything you need to know about Pukka teas from history to production, types, brewing and so much more, but before let's dive in and take a look ato top 10 best Pukka teas list.
Top 10 Best Pukka Teas
History of Pukka Tea
Pukka tea comes from a company that is named as "Pukka Herbs". Pukka Herbs started as a small-time kitchen back in 2001 by Tim Westwell and Sebastian Pole.
To further explain the history of Pukka Herbs, we must first understand the people behind this company.
Tim Westwell
Tim Westwell was a business change consultant for 10 years until the age of 40, where he stopped for 6 months to look for inspiration. In his pursuit of inspiration, he placed small ads in local magazines to help people in the area to expand their ideas into a business. 
Sebastian Pole
Sebastian Pole was a herbalist that was always fascinated with the idea of how plants worked, their conversation, and the concept of herbalism.
Even though he was already working on expanding this idea into a business: effectively trying to make teas, syrups, Aloe Vera juices and herbal supplements for the general public.
It was not until he found an ad to convert a business into a local business that he was effectively able to find inspiration for what he wanted to do next. 
Pole & Westwell: The minds behind Pukka
As soon as Sebastian Pole saw the ad to convert his idea into a business, he rushed towards Tim, and the two greatly took off. Even after a single meeting, they were able to properly figure out what both of them wanted: to change the world for the better.
Makoto Shinkai, a successful director, has a great saying that you can't become successful unless you are willing to change the world with your work.
Enters Ayurveda
In the first few meetings in Tim's flat, they were able to conjure up a mutual theme that they would be focusing their business on, Ayurveda. Ayurveda is the "science of life" – a Sanskrit term in native India.
It has been around for more than 3000 years and is based on the belief of the balance between mind and body.
Tim and Sebastian quickly saw the potential if they were able to salvage this ancient knowledge and convert it into modern products that were to be made easily and readily available for anyone to buy. 
Tim and Sebastian invested a combined total of £5,000 from their own pockets and borrowed £10,000 from the bank for their new business. In the first year from 2001 to 2002, were able to make sales worth £48,000 or about $62,000.
Over the years, they quickly started focusing on their customer base, and advertisements. Though their Pukka teas were not initially a compelling
product that people would be willing to buy – of course not, because the tea was promising holistic effects which most people don't believe in. 
After quite a while of investing and hard work, Pukka Herb finally took off but was not able to make marginal profits until it was acquired by Unilever.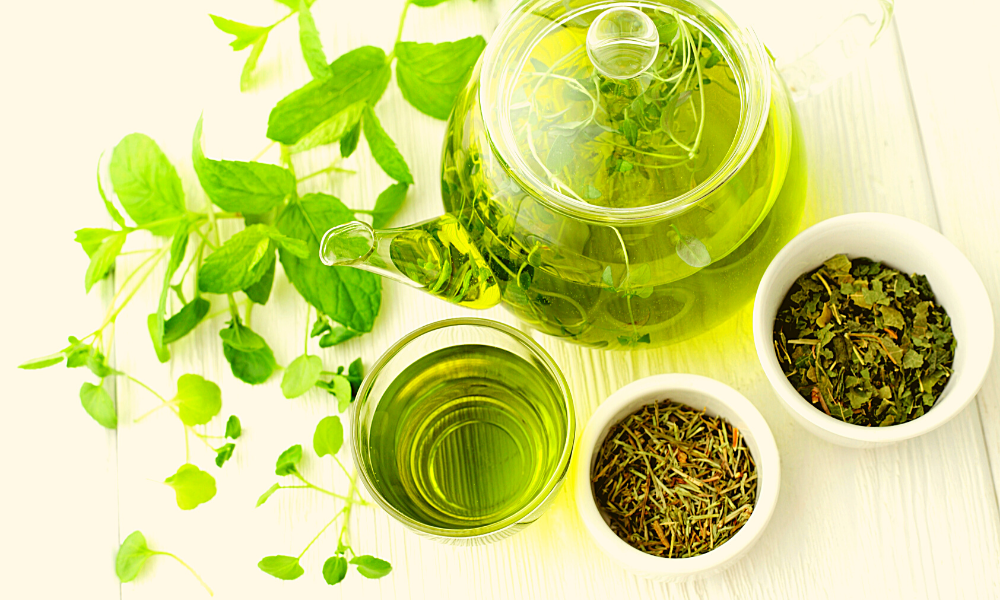 Partnership with Unilever
It was not until 2018 that Pukka Herbal decided to partner with Unilever, a British-Dutch multinational consumer goods company. It is a billion-dollar company and provides products to over 40 countries across the globe.
Pukka Herbal – when they partnered with Unilever, was able to expand its product line to all of these countries, and even have direct access to thousands of organic farmers and growers. 
Unilever's head of tea even explained that Pukka was the fastest-growing organic tea brand in the world and it was a great opportunity for them to take this opportunity to provide the world with this product. 
How Pukka Tea is made
Pukka tea is made from organic materials that are acquired with a "fair for life" method. Here are some methods and rules that the company follows when making Pukka teas: 
Organic materials
Organic material is a material that is based entirely on the sourcing from nature. Organic items and products are not processed in any way, and there is no chemical involved in any step across the conversion from raw material to a proper product.
Pukka tea is made from 100% organic material, even after being acquired by Unilever. The company promises that these products can easily be traced back to organic plants and farms where they are harvested by farmers and growers. 
Principle of Health
The company follows a simple principle of health which states that the company is made to promote the health of the ecosystem and organisms that live on Earth.
In simple words, all products that are made by Pukka Herbs never harm the environment – but promote different businesses to grow the world into an eco-friendly place. 
Principle of Ecology
This principle states that any business that produces, consumes, or trades organic products should also protect the common environment that they are using. Pukka Herbs buys ingredients from only those farmers and growers who follow this principle.
This helps the world of organic agriculture maintain a steady balance, in the long run, profiting both the Earth and the living beings inhabiting it. 
Principle of Fairness
The principle of fairness is the principle version of "no animals/plants were harmed in the making of this product". 
Pukka Herbs try their best to maintain a level of fairness for both the environment and fellow businesses in the vicinity to ensure healthy competition and promote the well-being of everyone involved. 
Principle of Care
The principle of care focuses on increasing productivity and enhancing efficiency without risking health. All proper steps are taken to ensure that
everyone involved in the business is cared for, ranging from employees to employers and even the environment that the farmers and growers are working on. 
Ingredients from all over the world
Although Pukka Herbs is based in the United Kingdom, their ingredients come from all over the world. More than 50 of their main ingredients come from India – which is the heart of growing herbs. About 25% of all the herbs used in the teas come from different parts of the world. 
Donation & Eco-friendly
There is a really popular campaign in the United States named "1% for the planet" – which fundamentally states that at least 1% of the economic turnover of a company should be donated to environmental organizations that are trying to make the world a better place.
In the United Kingdom, Pukka Herbs is one of the first organizations to take a pledge to this campaign. 
Types of Pukka teas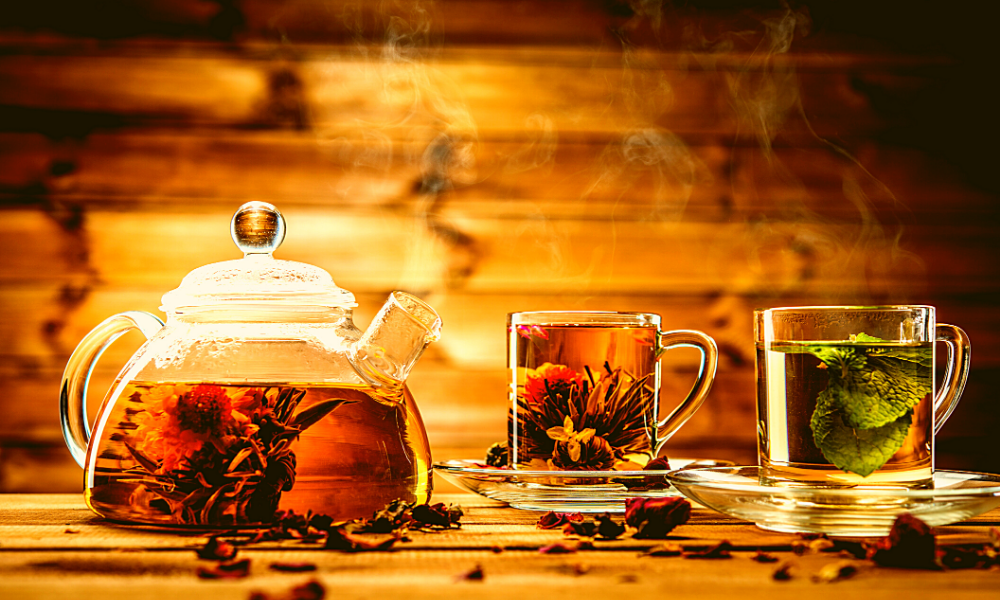 Pukka Herbs officially sell over 42 products of teas. Here is a list of all the Pukka teas, and then some of the types that these Pukka teas are classified under:
All Pukka Teas
All of the Pukka teas that Pukka Herbs sell are listed below:
Womankind, Gorgeous Earl Grey, Three Mint, Lemongrass & Ginger, Wonder Berry Green, Love, Feel New, Three Fennel, Chamomile, Vanilla & Manuka Honey, Elegant English Breakfast, Mint Matcha Green, Lemon, Ginger & Manuka Honey, Three Licorice, After Dinner, Wild Apple & Cinnamon, Licorice & Cinnamon, Day to Night Collection, Relax, Herbal Collection, Three Ginger, Three Cinnamon, Tulsi Clarity, Turmeric Gold, Peppermint & Licorice, Elderberry & Echinacea, Peace, Blackcurrant Beauty, Three Chamomile, Night Time, Mint Refresh, Vanilla Chai, Supreme Matcha Green, Motherkind Baby, Revitalise, Ginseng Matcha Green, Original Chai, Lean Matcha Green, Green Collection, Clean Matcha Green, Motherkind Pregnancy, Cleanse, and Turmeric Active. 
Cinnamon Pukka Tea
Cinnamon is one of the most beloved components in any kind of sweet brewery.
People love hot chocolate and teas that come with cinnamon, but the various cinnamon Pukka teas that Pukka Herbs sell come with a perfect blend of cinnamon and other healthy components that will help anyone live longer.
Pitta Tea
Dosha is broken down into three substances that make up a person's body. Pitta is one of these three substances, and pitta Pukka teas are designed to help complete this part of the body.
Pitta symbolizes one's metabolic processes, body temperature, and hormonal balance. A Pitta tea is designed to help digest things, and there are over 20 Pukka teas that are tagged as Pitta teas. 
Kapha Tea
The second part of the body is Kapha, which symbolizes the structure and lubrication and structure of the body. In simpler words, Kapha controls the body's weight, energy processing, and other processes that lead to major outer physical changes.
Kapha Pukka teas are rejuvenating teas that are designed to control one's weight and to get more energy for the day.
Most people will like Kapha teas because of their ability to help lose weight, and also because of their ability to keep the body awake without needing any sort of caffeine. Pukka teas do not contain any caffeine after all. 
Vata Tea
Vata is the final part of the body, which is responsible for our speech, our breath, the movement of the body, and the soul. It also plays a vital role in the energy movement throughout the body.
Vata tea is loved by gymnastics and people who have to physically exert their bodies. Indians, especially, love Vata Pukka teas because they give them the energy and nerves the information needed to get through each gruesome day. 
Tips for brewing Pukka Tea
Here is a brief list of a few tips that might help you brew the perfect Pukka tea for the perfect occasion: 
Water
Unlike British teas that are usually made in milk, Pukka teas are made in water. Many types of whole leaf Pukka teas rely on water to properly providing energy throughout the body.
The first tip to brewing the perfect Pukka tea is that the water used should be properly filtered. 
Because you will be consuming the water directly, and it will be acting as a solvent for Pukka tea, it is recommended to fully filter the water.
There are many methods to filter water, but we recommend using a filter paper to filter the same water three to four times before using it as an ingredient for Pukka tea.
Another way is to use perfectly boiled freshwater as a perfect solvent because water gains solubility the more it is heated. 
Perfect heat
While boiling water, be sure to maintain a normal heat that spreads across the full pan. This is to ensure that the water does not overboil in any part, and inevitably ruin the taste of the Pukka teas that you are making. 
Be sure to check with a thermometer that the water is the perfect temperature before using the water as an ingredient. 
Using a pot
Pots have always been used to store and pour tea, mainly because of their ability to keep heat inside the pot. Pots are also able to keep many of the nutrition inside the tea safe, because of hundreds of years of perfection in design. 
Attention to ingredients
If you are brewing Pukka teas that have lavender, be sure to brew them for no more than 5 to 10 minutes, depending on the heat provided.
If you think that the smell of the Pukka tea is too strong, lower the heat steadily for 5 minutes and then let it rest for a minute or two before consuming.
If you are using puka teas with orange and lemon peels, keep the temperature of the heat from around 90 to 92°C. This should help infuse the taste of these ingredients, without tasting too bitter. 
For teas that use eastern herbs like Kuding tea, keep the water temperature to 92°C. 
Peel the cover & one-time use
A very rookie mistake that many people make not knowingly is that they do not peel all the second cover of the Pukka tea.
All Pukka tea sachets are fully packaged to protect from heat and moisture, and they need to be peeled off individually when trying to use them.
Even though they are not dangerous, these covers are also not edible and will indefinitely ruin your experience. Each Pukka tea sachet should also be used one time, and not more than that.
There are obvious reasons for this, as sachets lose their nutritious value and become extremely bitter after being used once. 
Brewing methods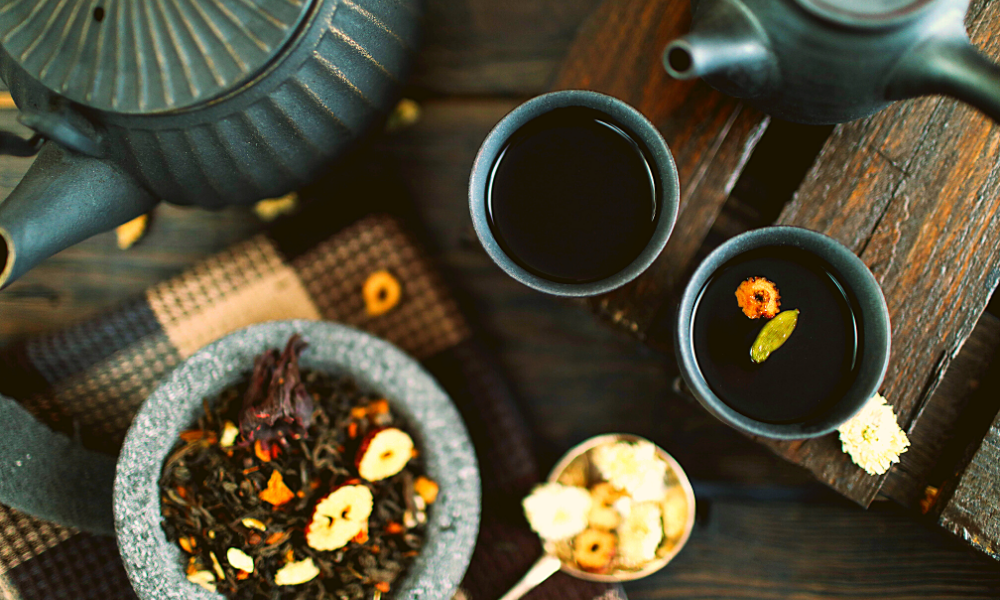 Here is a complete list of a few brewing methods that we would recommend using for various types of Pukka teas: 
Cold Pukka Tea
Many of the Pukka teas can be made as cold herbal teas, a great product for the lovers of iced teas.
Here is a simple guide on how to brew cold Pukka tea:
Choose your sachet or ingredient of your favourite Pukka tea. If you are using leaves, go with about 2 spoons of leaves per 1.5 litres of filtered water. 
Add the leaves inside a pot, and slowly add the filtered water. We recommend using slightly warm water because warm water cools down faster. 
Cover the lid of the pot with an aluminium sheet or a simple pothead to ensure that nothing goes inside your tea. 
Refrigerate the tea for about 10 to 12 hours before taking it out and consuming it. 
Hot Pukka Tea
The generic and most popular type of herbal tea that is brewed all across the world is the hot Pukka tea. It is fundamentally a combination of boiling water with Pukka teas. 
Here is a small guide on how to make hot herbal tea:
Choose your favourite Pukka tea flavour that you would love to make as a hot tea. 
Boil the water to a temperature of 90°C and let it stay for a minute or more. 
Slowly sprinkle your Pukka tea and mix it in your boiling water for 5 to 10 minutes depending on how strong you want the tea to be. 
Turn off the heat, and let the tea cool for a minute or two. 
Slowly pour the tea from the pot into the cup, and enjoy the aromatic experience of a lifetime. 
Reasons to choose Pukka Tea
Here is a brief list of all the reasons why you would like to buy Pukka teas for your various dietary and brewery needs: 
Pukka Tea is Organic
Like we mentioned and discussed earlier, Pukka tea is organic and it provides many nutrients and positive impacts on the human body without any negative impacts.
Organic compounds are entirely natural and are not processed with dangerous chemicals that can cause the body to react uniquely. 
Very aromatic and healthy
It should be understood that one of the reasons many people love teas is because of its aroma. All teas have different aromas, and studies have shown that the environmental smell can contribute to one's dreams, emotions, driving, stress levels, pain, concentration, memory, and even romance.
Long exposure to any smell can also affect mood, anxiety, and stress levels. Aromatic Pukka teas help soothe one's mind and soul and are proven to be otherwise healthy too. 
Pukka teas can help boost metabolism, improve blood sugar regulation, and even help cleanse the body of many toxicities.
Although Pukka has been banned from using the word "detox" to advertise their products, there are links that show that people who use a lot of Pukka tea tend to have less toxin in their bodies as compared to those that rely on normal tea. 
Help the environment
Choosing to buy Pukka teas instead of the average, cheaper teas ensure that you are playing a part in supporting the environment.
We discussed earlier that Pukka Herbs follow the four principles of health, ecology, fairness, and care – all of which play a vital role in helping the environment become a better place for everyone to live in. 
Very strong and not diluted
All types of Pukka tea are exceptionally potent and can be used as-is in water. It is recommended to generally use 1.5 litre of water with a single sachet of Pukka tea, because of their strong flavour.
It might be difficult for beginners to fully appreciate the taste of a Pukka tea, but any brewery craftsman and the veteran tester can easily figure out the difference between a normal tea and a Pukka tea. 
Frequently Asked Questions
Here is a small list of some frequently asked questions about Pukka tea and the company behind it that we might be able to answer: 
Why choose Pukka tea over any other herbal tea?
Some of the reasons for choosing Pukka tea over other herbal teas have been listed above. Nonetheless, Pukka teas are more potent and aromatic as compared to the generic herbal teas, and are made from plants that are plucked with care.
Plants are living organisms and can dramatically change in taste and nutrition depending on how they are treated. 
Do Pukka teas contain caffeine?
Pukka teas do not contain any sort of caffeine, except for a few types of green teas, black teas, Revitalise, Original Chai, Licorice and Cinnamon, and Wonder Berry Green.
Even though caffeine is addicting and helps people get energy faster, the negative impacts of caffeine are too large to be used in all product lines. 
Does Pukka tea contain weed/CBD?
Only the Peace Tea product from Pukka Herbs contains weed, or more popularly known as cannabinoids. The type of weed used in hemp leaf, which is usually less dangerous and has even become legal in many states of the United States. 
What safety procedures does Pukka tea undergo?
Pukka teas go through all the necessary safety procedures such as hand-testing all the raw materials as well as paying full attention to all parts of the process of converting raw materials into a product that customers will love.
Aflatoxins, yeast, and mold are always tested per schedule to ensure that no Pukka tea goes bad. 
Final Thoughts
Even though many people are still suspicious of whether herbal teas even work, there is a growing trend and market for herbal teas all across the globe.
Out of all the herbal teas, Pukka teas have become the most prominent because of their fair usage and their treatment of the competition and the environment.
We hope that this small article on Pukka teas was able to help you fully understand whether you should be using these teas in your diet.