You are reading this article because you want to know how to drink black coffee and actually love it, right? If yes, we can assure you that you will not regret your decision.
As you can see on the title, in today's post we will talk about some tips that you can follow when it comes to drinking black coffee. But before that let's first take a look at the benefits of drinking coffee and how does it taste.
So, without further ado, let's get started!
Read More:
Black Coffee: How Does It Taste?
Much like other types of coffee, black coffee tastes absolutely amazing. But it can be possibly not so great in some cases as well. Often, it is heard that black coffee is sour and bitter.
In fact, it is a very common expression heard by people who are trying to drink this coffee for the first time. However, this can be true.
But it is worth mentioning that perfectly roasted and quality black coffee is not bitter at all. It should offer an inspiring and a wide variety of flavors such as chocolate, red wine, nut, fruit, and other flavors. Read Here: Top 10 Best Medium Roast Coffees
What's more, it will leave a good aftertaste that can offer an unexpected flavor at the end.
What Are the Benefits of Drinking Black Coffee?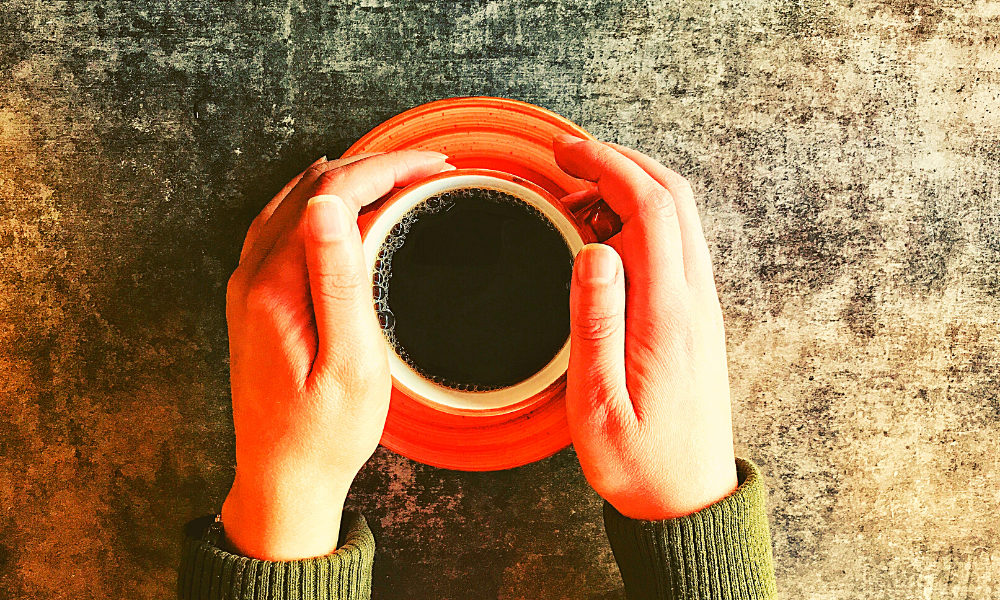 Listed below are some of the benefits that you may reap when you drink black coffee.
Good for the Liver
One important benefit of black coffee is that it will boost the health of your liver. We all know that the liver is one of the most important organs in our body carrying out a lot of functions.
Keeping it healthy is very important and black coffee is best suited for that. Drinking black coffee on a regular basis has been associated with the prevention of hepatitis, alcoholic cirrhosis, fatty liver disease, and liver cancer.
Studies, on the other hand, have shown that those who are consuming for cups of black coffee daily have much lower odds of having any kind of liver ailment. It is because the content of this coffee may help in lowering the level of dangerous liver enzymes present in the blood.
Rich in Antioxidants
Most of the advantages of black coffee are due to its rich antioxidant content. Potent antioxidants like manganese, vitamin B5, B3, and B2, magnesium, and potassium are present in black coffee.
Prevents the Risk of Developing Different Types of Cancer
Other studies have shown that consuming black coffee regularly could be associated with a lower risk of developing, rectal cancer, colon cancer, as well as breast cancer.
Black coffee, on the other hand, is perfect for reducing inflammation in the body that helps in preventing the development of tumors.
It Will Improve Your Memory
Another benefit of black coffee is it is known to be good for improving memory. As you grow older, your cognitive skill gets affected and you're more likely to develop diseases related to the brain such as Parkinson's Disease, Alzheimer's Diseases, and Dementia.
Regularly drinking black coffee may help in fighting such diseases by keeping your brain healthy and fit. It will also keep the nerves active, hence improving the function of your brain.
It Helps in Cleansing the Stomach
In case you didn't know, black coffee is a diuretic drink. Meaning to say, the more you drink, the more often you'll urinate. This will also mean that bacteria, as well as toxins, get flushed out from the stomach each time you urinate.
This will then cleanse your stomach and keep you healthy in general.
Read More:
Fights Depression and Make You Happier
Coffee is full of caffeine which is responsible for increasing dopamine in your brain. Dopamine is known as the pleasure chemical thus it really makes sense the ingesting anything to boost dopamine makes you happier.
One more thing, it will keep you depressed. Those who are drinking more than four cups of black coffee every day have a 20 percent lower of suffering from depression.
Literally, drinking coffee is a lifesaver. So, if you are depressed or someone you know is dealing with depression, drinking black coffee can make a huge difference.
Tips on How to Drink Black Coffee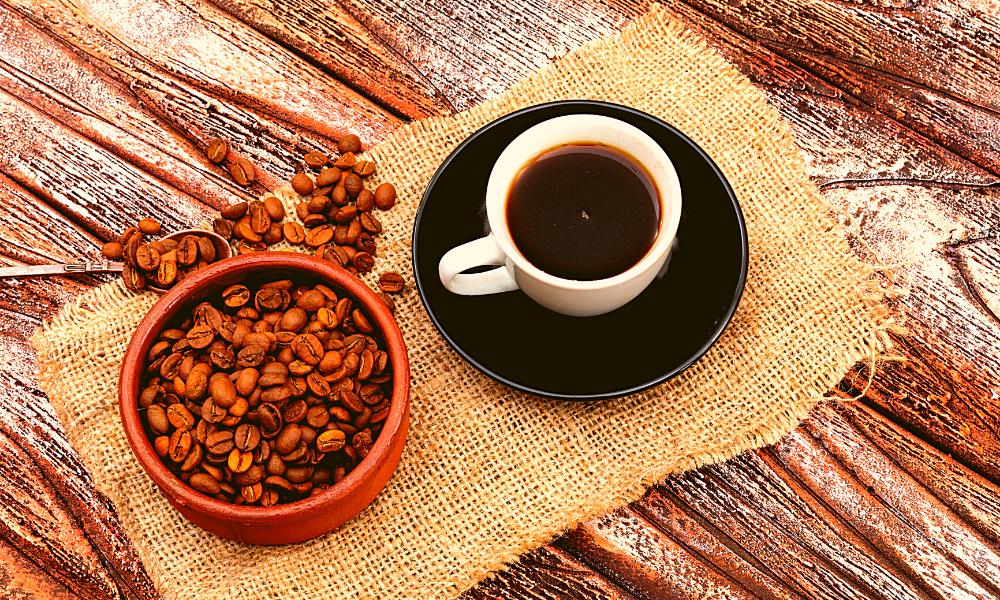 Here are tips on how to drink black coffee that you may want to take into consideration.
Try Different Coffee Options
Today, there are various roasts and blends that you can try out there. But keep in mind that each one of them tastes uniquely different from one another. Some will taste fruity, sweet, and creamy while others are bitter and strong. Read Here: Top 10 Best Medium Roast Coffees
If you want to experiment with black coffees that come with authentic as well as vibrant flavor, you may want to consider single-origin coffee.
Reduce the Amount of Sugar and Cream You're Adding into Your Black Coffee
Another great tip you can keep in mind if you want to learn how to drink black coffee reduces the amount of sugar and cream by half or a quarter every couple of weeks.
In case you didn't find it enjoyable, you can stick with it for 14 days before you go back to your original dose. You will surely find that it is sugar forward or milky when you go back to your original dose.
Measure Everything That You Put into Your Black Coffee
If you are manually brewing your coffee, we highly recommend the process of measuring or weighing the coffee and the water for your recipe. The same goes for the additives.
Measure the sugar as well as the cream you add to your coffee. This will then give you consistent outcomes through the entire process from brewing to drinking.
As a matter of fact, it would be an embarrassment to brew and weigh your coffee accurately only to haphazardly eyeball the amount of cream or sugar you are adding.
Keep in mind that it's better to be consistent. In addition to that, measure the additives will serve the purpose of showing you accurately how much sugar and cream you are ingesting.
Before You Add Sugar, Taste the Black Coffee
Before adding sugar to your black coffee, tasting it is black is a good idea. We're not advising you to simply take a sip, taste it instead. consider what are the flavors you will get out of the coffee and what you like and don't like.
However, if possible, set aside a little black coffee to taste again once the coffee is cooled to room temperature. You'll definitely be surprised how pronounced the flavor is once the coffee has cooled.
Try Different Recipes and Brewing Methods
There is a higher chance that one reason why you feel your coffee needs sugar or cream is the way you're brewing it. You might need to adjust the grind size, your dose, or choose a new brewing technique altogether.
We highly recommend you visit some coffee shops that are known for their slow bar. Also, talk to the baristas regarding what they can recommend to you based on your personal preferences.
As a matter of fact, they can't only help you in finding the black coffee you like, but they can also show that coffee to you properly brewed thus you will be able to experience the black coffee as intended.
When you're learning how to drink black coffee, we highly recommend that you make coffee from the comfort of your own home. Keep in mind that black coffee is a new world and you need to look for a style that will perfectly suit your needs.
When you make your coffee at home, you will have more control through the process, the quality of the beans, and let you try various brewing methods. Read Here: Best Espresso Machines Under $500
If you want to become successful when experimenting, consider doing the following:
Try an espresso, Americano, a long black, and ristretto.
Make a cup of black coffee with a French press, an espresso machine, or a drip coffee maker.
Buy High-Quality Coffee Beans
Without a doubt, picking high-quality coffee beans will enhance your chances of enjoying and loving your black coffee.
A good coffee roaster takes a lot of time to extract the coffee beans' natural flavors. As a result, they're more likely to be smooth and well balanced. As a matter of fact, this is only what you need when you're learning how to drink black coffee.
If you're wondering where you can get freshly roasted coffee beans, they are readily available on local stores and online shops.
Consider Using Additive Alternatives
If you are having a hard time drinking black coffee without sugar or sweetened flavor of milk, consider using a substitute sweetener for a while.
Two of the best options you can try are cacao and cinnamon. These additives are not too sweet and have a very low-calorie impact.
If you're struggling with the black coffee's bitterness, you can add salt. Only add a small amount and taste it if you will like it. You can also add lime or lemon to your espresso. Or a few drops of vanilla extract can add a new dimension to your black coffee.
Change the Color of Your Mug
This tip is somewhat obscure, however, a year ago a study concluded that the color of the mug affects how people taste their coffee.
Precisely, utilizing a white mug rather than a clear one may make you notice a coffee as less sweet and more bitter. If you are drinking coffee using a white mug, consider changing it and use a clear mug instead.
By following these tips, you will definitely enjoy your cup of black coffee and we can assure you that you will love it.
Read More:
Is Black Coffee Good for Losing Weight?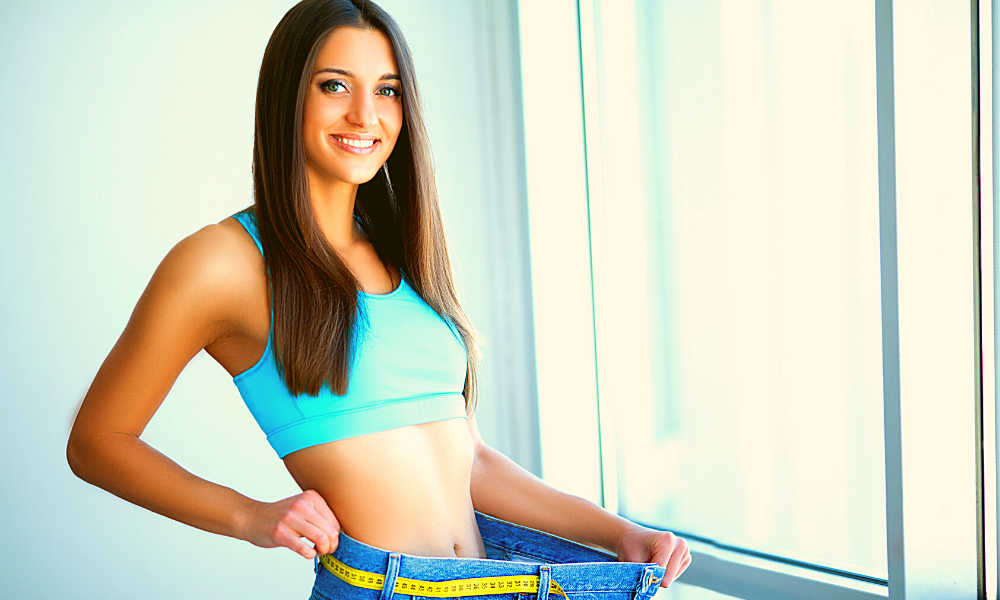 Black coffee, for your information, comes with an element known as chlorogenic acid that is known to speedup the process of losing weight.
If you drink black coffee after dinner or supper the presence of this acid will slow down the creation of glucose in your body. In addition to that, the creation of new fat cells will be lessened, it means lesser calories are present in your body.
Black coffee gas caffeine that does a great job when it comes to increasing metabolic activity as well as boosting energy level in the body.
Higher levels of energy and better metabolic activities may result in the suppression of hunger in the body. But you need to avoid adding sugar and other sweeteners to make a beverage with low calories.
In addition to that, many individuals end up gaining weight because of excess water. Fortunately, black coffee can help in decreasing the additional water content in the body through normal urination. This process will help in shedding that additional weight by giving any side effects.
How Much Black Coffee Should You Consume Every Day?
Caffeine which is the active ingredient in coffee is the most commonly ingested psychoactive in the world. The caffeine content of coffee is highly variable, usually, it ranges from 50mg to more than 400mg for every cup.
For instance, a small home-brewed cup of black coffee can provide 50mg of caffeine. In general, an average of 240ml (8 ounces) of coffee can offer around 100mg of caffeine.
According to studies, 400 mg of caffeine every day which is equivalent to four cups of black coffee is safe for most healthy adults.
Read More:
Can You Drink Black Coffee If You Have an Empty Stomach?
The caffeine in coffee may cause gastrointestinal discomfort by increasing the production of stomach acid. When you're drinking on an empty stomach, this could add more acid in the body.
Take note, this may result in stomach ulcers, heartburn, IBS or irritable bowel syndrome, and indigestion throughout the body.
Conclusion
Now that you know how to drink black coffee, you will be amazed because when you get used to it you will surely crave for it every morning. After a few months of consuming black coffee, you will even find it way too sweet and not disgusting.