Kona coffee also known as Coffea arabica is one of the most expensive and sought after coffee varieties in the world. It is cultivated in the Kona district of Hawaii, specifically in the slopes of Hualapai and Mauna Loa.
For firm believers, caffeine is the first thing that comes into the mind, especially during those pesky morning traffic jams or office meetings. As coffee sales are slowly rising among the millennial generation, this is the best time to get excited about coffee.
If you want to try the champagne of beans, then you need to buy and brew some of the best Kona coffees. These are grown only in Hawaii's Kona district and only these are considered to be the real thing.
You want to make sure that you are getting beans that are grown on the thin land that is on the slopes of either the Mauna Loa or Hualalai volcano to get the real flavor of these beans.
This soil in this area and the special microclimate helps to produce the perfect conditions for growing these beans.
These see the sun in the morning with plenty of rain showers in the afternoon along with tropical temperatures to increase the production levels.
If you love this beverage, then you have most likely heard of these beans that have a deep aroma and a complex, rich and smooth flavor. Here is our comprehensive guide to helping you learn more about the 10 best Kona Coffees list.
Top 5 Best Kona Coffees
History of Kona Coffee
Some of the best Kona coffees that you can buy are from Hawaii and the plant cuttings and beans were brought to the island in 1825 from Brazil.
These plants then flourished in the climate and it became widespread with plantations and farms all over the islands growing them.
However, during the later part of the 1800s Guatemalan plants were introduced into the area, which is what the current plants have descended from.
The majority of these beans have been grown on small farms that are run by families and the peak production was during the 1950's and the Big Island has 6,000 acres full of the beans.
At this point the fields were yielding around 17 million pounds annually before labor costs, pricing and demand started a production decline.
However, during the later part of the 1980s, gourmet beans became a trend, which is when this bean started to have an esteemed position.
Everything to Know About Kona Coffee Bean Grades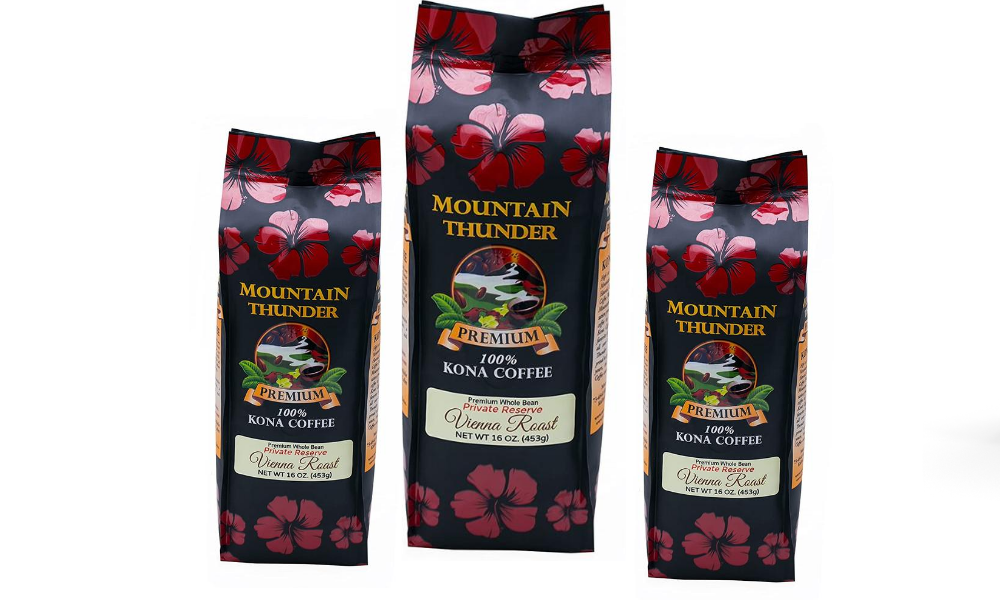 There are 2 variations of the best Kona coffees beans and the 1st type is the double bean, which means every cherry has 2 beans.
The quality is then assessed on purity, moisture content, shape, and size of this bean and then placed into one of the 8 grades.
These grades includes:
Extra fancy, which is the highest possible quality
Peabody or fancy
#1
Select
Prime
#3
Natural Prime
Lowest quality or the mixed prime
The highest-rated bean is those who are rated as number one or the extra fancy and quality brew can be enjoyed from any of the first 5 grades of the bean.
The beans that are type 2 are also called peaberry beans and they have 1 bean for every cherry and are found in just 5% of the entire production.
These also have 2 different variations, including number 1 and prime and these are considered as champagne in terms of this world and normally have a higher price.
The peabody beans have a much higher moisture level with lower defects and they create a full-bodied smooth brew.
If you want the perfect cup of joe, then you want to go with the higher grades, but be aware they are going to come with a significantly higher price tag than the others.
How to Choose the Kona Coffee
Another thing that you need to know about some of the best Kona coffees in the world is how to choose the right one. There is plenty that you would want to consider when you are looking at the various beans, such as:
Grind
The grind of the beans is vital and you can get a spicy, yet rich aroma within the grounds. You need to know what the various types of grinds are so that you can enjoy the beans in the best way, such as:
Coarse – This is best for percolators, vacuum machines, toddy makers for a cold brew and French Press
Medium or fine – This grind is best for the drip makers that use cone filters or the automatic drip machines that use the flat bottomed filters
Fine – This works the best with the stovetop pots that are commonly used to make espresso
Superfine – This grind is often used with espresso machines and gives an amazing flavor
Once you decide what type of brew you are interested in enjoying, then you can pick the ideal grind for your needs.
All of the genuine beans of this variety are going to have 100% pure written on the label while the blends won't have this. The blends often will avoid having this labeled or written on their product in any way.
You would also want to make sure that all of the beans that you are purchasing are grown in the right districts of Hawaii and the volcano names should be listed.
You also want to ensure that the beans that you are getting are made in Hawaii. This is important since there are some companies that will use the name or even the phrase Hawaiian in order to trick the consumers who are unknowing.
You would be paying a higher price if you are going for the extra fancy or even the peaberry variety of these beans. You should make sure that you are looking for the grade that would be listed somewhere on the exterior of the packaging.
The price can help to be an indicator of the grade as well since the better grades are going to be more costly.
If you want a darker or stronger flavor, then you are going to want to go for a darker roast. This would also be dependent on the type of brew that you are interested in making and enjoying.
If you want to go for espresso, then the darker the roast the better, but this might not work for lattes or cappuccino drinkers. These are just some of the main ways that you can use to choose the right bean that would work for your brewing needs.
The more you are aware of, then the easier it would be for you to pick the perfect one and get to brewing.
Types of Kona Coffee
Another thing that you need to be aware of when starting to look for the best Kona coffees is some of the types that you are going to want to buy.
Labels aren't something that you should just trust since you never know if you will be purchasing the genuine items, so make sure that you know the terms that are associated with the beans like:
If the beans that you are looking at doesn't have the 100% label, then it is likely a combination of other beans. For the brands that are lower in price, then Brazilian or even Colombian beans might be mixed along with them.
This means that you don't know how much of the actual beans are from Hawaii and what isn't.
The beans should be grown, then sorted, and finally roasted on the same farm or estate in order to get the ideal flavor profile. This would ensure that you are getting pure flavor from the beans, which are hand picked, to ensure the robust flavor.
Look out for the estate where it is grown and you don't want to choose from any locations that aren't in the district.
If the label says single sourced, single origin or even estate grown, then it means that these beans were grown from a single farm.
This also means that the farmer would also be watching the entire process from drying, roasting and even the packaging to give you the consistent and quality taste from the beans.
These phrases are vital to this type of bean to ensure that you are getting genuine and authentic beans grown from the districts in the state of Hawaii. Here are a few of the top types that you can enjoy, including:
Hawaii Coffee Company Royal Kona Coffee
This brand is the biggest producer of the bean in the state and it is one of the top choices for Hawaiian based beans.
This is produced and sold by the Royal Kona Private Reserve Estate and they sell the extra fancy graded beans that are hand-picked with a smooth finish and a unique aroma.
This is a medium roast with a clean, light, and lively taste and this would work for any brewing method, but it the flavor comes out the best when you use the Aeropress.
It can be purchased in both peaberry and decaf options as well based on your needs.
Koa Coffee Peaberry Medium Roast Kona Coffee
This brand started in 1997 and it very quickly established its name in the list of leading brands in this type of bean.
This is a medium roast that is well balanced, smooth with sweetness, and crisp flavor that is mostly found in the peaberry variety. This is going to be ideal for cold brew or even for you French Press or even for those who love the brew black.
Volcanica Coffee Hawaiian Kona Coffee
This is an extra fancy premium brand that is grown in Hawaii by the Greenwell Estate. It has a rich, full-bodied, super smooth and buttery flavor with some caramel undertones and floral notes as well.
This is then roasted at another location found in Atlanta, Georgia that makes this a single estate bean that is medium roasted and you can also get in Peaberry.
Kona Gold Rum Co Kona Coffee Beans
If you want some medium roasted beans, then this is a great option and it is air roasted, sun-dried, and hand-picked. It has a highly aromatic and smooth flavor along with some crisp fruit notes along with brown sugar and molasses tones.
It is extremely low in terms of acidity and it makes an amazing cup of joe. This is perfect if you are using your automatic drip machine or want something that works for espresso.
Hualalai Estate Kona Peaberry Coffee
This is considered to be organic, but it isn't certified, but they don't use any pesticides when they are growing their beans. They have the highest quality peabody beans in all of the areas and they are highly consistent in terms of flavor and quality.
The medium-dark roast their beans to give them a better robust flavor that is full-bodied and you can also purchase this one is Peabody form if you want.
The beans grown by this estate are mellow and medium roasted that is naturally on the lower end in acidity with some delicious spicy afternotes.
The flavor of these beans is lighter, which means it is ideal for those using a French Press, Chemex, or cold brew. They also have a dark roast that you can purchase if you are into drinking espresso from an herbicide and pesticide-free brand.
Imagine Kona Coffee Beans
These beans are roasted until they are medium-dark and they are grown in higher elevations before being sun-dried. These beans aren't drum roasted, but instead they are air roasted with helps to
give a robust, sweet flavor and to avoid charring the beans. It doesn't have any bitterness that is most often associated with the dark roasted beans and this brand also has peaberry if you are interested.
These are only a few of the top types of beans that you can purchase of this type. Ensure that you are looking at the roast level that you are interested in along with what would make this perfect for your next cup.
Materials Needed to Use the Kona Coffee
There are also going to be some materials that anyone would need to create some of the best Kona coffees no matter what you are brewing them. These are just a few of the most common materials that you would need, such as:
If you are purchasing whole beans, then you are going to want to make sure that you have a grinder on hand. This means that you can then choose the grind that would work for the type of brew that you are going to make like espresso, black and much more.
If you are using drip or an automatic machine, then you are going to want to have filters on hand. The type of machine or brewing method that you would be using would determine the type of filter that you want to have on hand.
For those who want to use the pour-over method of brewing the beans, then you are going to need to have the right cone.
This would be put over your cup and the grounds would be placed inside along with hot water and then left alone to drip into the cup to create your beverage.
If you are one of those who don't want to wait or deal with fancy brewing methods, then you can make it with a drip machine. Make sure that you are using the right type of machine that can produce the right brew that you are interested in enjoying.
One of the top ways of enjoying this Hawaiian based bean is to use your French Press. This can create a strong enough brew that you can enjoy it black and you can grind the beans to the perfect texture to create a perfect and flavorful drink.
Ensure that you are using some of these materials to brew the beverage that you are hoping to enjoy and these should be on hand.
The better the materials that you have, then the better your final beverage is going to be, so make sure that you buy only the top ones.
Kona Coffee Brewing Methods
You are going to want to know how to brew some of the best Kona coffees so that you can enjoy the unique and amazing flavor.
You don't want to just boil the water with these beans, but you need to have the ideal temperature, which is somewhere between 195°F to 205°F, which just blows the boiling point.
This is necessary because if you do, then the grounds might be burnt when the water is added in the next step, which would ruin the flavor of your beverage.
Here are a few of the top ways to brew this bean to ensure that you are getting the most robust and strong flavor as you possibly can, including:
French Press
This brewing method is the most commonly recommended with this type of bean. You should make sure to have 1 tablespoon of the grinds that needs to be rounded and water in the amount of 4 ounces.
This needs to be put into the container and stirred so that the grounds can mix and then wait around 3 up to 5 minutes to allow it to steep and then push the plunger down slowly.
Pour over
For those who like to have a fancier type of brewing, then the pour over is going to be ideal. This is a very simple method since you just need to place the grounds into the cone along with the filter and then pour the hot water over it.
However, you should make sure that you are using a natural based paper filter for the perfect taste.
This machine can make it much easier for you to enjoy your morning cup of joe or even a cup during the day. You can set it to start whenever you are going to wake up in the morning and it can create a stunning black beverage to enjoy.
These are all great methods of brewing for this bean and they can give you a delicious flavor without ruining the aroma.
Reasons to Enjoy Kona Caffees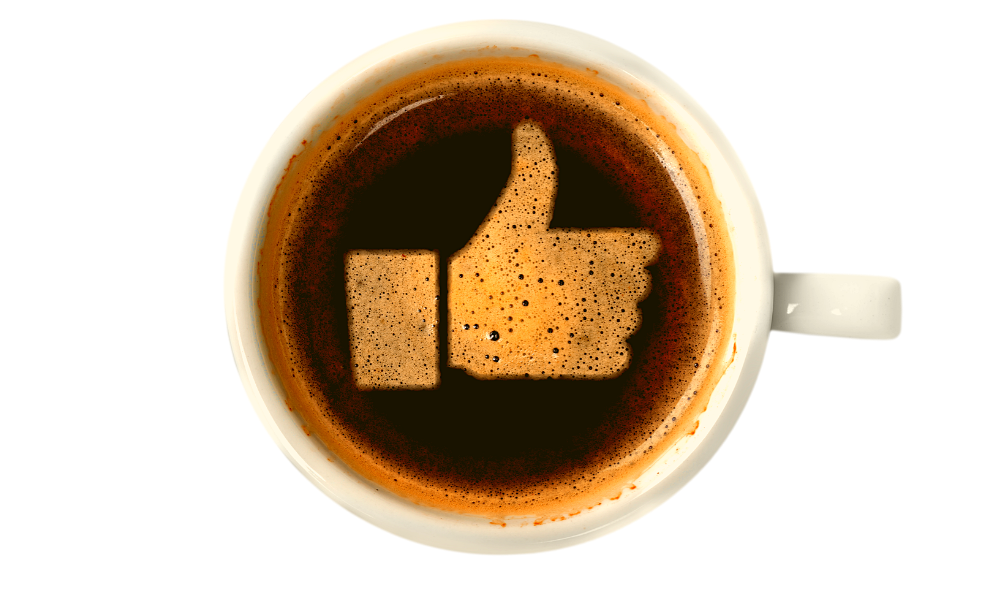 If you are going to be paying for the best Kona coffees you should be aware of some of the top reasons to enjoy it. Some of these reasons includes:
Increased antioxidants keep your entire body healthy, including the liver and the heart
Helps to lower depression by increasing the levels of dopamine and serotonin in your body
Gives you an increased energy level
Can help with headaches that linger
Make sure that you know these various reasons so that you can enjoy some cups throughout the day.
Frequently Asked Questions
When you are searching for the right option for you in terms of the best Kona coffees there are some questions that you need to ask. Some of the questions include the following:
How are these beans brewed in the right manner and enjoyed?
You can go for espresso, black or even French Press with these beans. The drink that you choose should be based on the roast and even the texture of the grind.
How do I know if I am getting genuine beans from Hawaii?
When it comes to buying genuine beans, then they should say that they are single origin or that they are from Hawaii. Make sure that you are looking at where the estates are and the grade of beans you are buying.
How do I choose the right roast level?
The roast level that you should choose for this bean is dependent on the type of brew that you are interested in. if you want to enjoy this espresso style, then the darker the better while the medium and light roasts can be enjoyed as black or any other way you want.
If you love this strong and delicious beverage, then the one thing you can do for yourself or for a loved one is giving them some of the best Kona coffee beans to enjoy.
These come only from Hawaii and are grown in the volcanic soil in the district, which makes them extremely high quality and expensive.
Make sure to enjoy these as an espresso or even black if you want to enjoy the true flavor.