K cup coffees are one of the best innovations in the coffee industry. The creation of these coffee makers can be attributed to the innovative nature of some of the best companies in the coffee making world.
As coffee lovers, we're always looking for the best methods of brewing our coffee drinks. Nobody wants to spend hours brewing coffee, and most people don't have the time for it, given their busy schedule.
This is why innovations like coffee machines, coffee pods, K-cups, and many more have been introduced.
These innovations make it easy for you to instantly brew your favorite coffee drinks and save a lot of time and money. Out of the many innovations, the K cups, in particular, have become immensely popular in recent years.
K cups are available in different blends from different manufacturers. From your local coffee shops to high-end Starbuck coffees, you can find the best k cup coffee products almost everywhere. 
Despite its popularity, many people are still unaware of what a K cup coffee is or how it works. Also, most people still get confused between the best K cup coffee and a regular coffee pod.
Thus, we're here to help you know everything about what makes the best K cup coffee. You can go through this article, and the next time you get yourself a K cup coffee, you'll know better as to what goes inside of it.
Top 10 Best K Cup Coffees
History of the K cup coffee
Founded by John Sylvan and Peter Dragone in 1990, Keurig K cup soared from an unheard-of business to a multimillion empire overnight. And by 'overnight,' we mean twenty years along with hurdles on the way.
The duo started with just an idea, without any money, supporters, or how to make their dreams a reality. They fidgeted and built prototypes until they finally got it right.
Their first brewer was bulky and costly. It was not completely dependable and needed a plumber to put it in place. 
As Sylvan and Dragone carried the brewer from one potential backer to another, there were instances of finding grounds in coffee, exploding K cups, and even leaks.
The K cups were still handmade, and the two relied on their taste for tests. In fact, Sylvan was once spotted with caffeine poisoning, confessing that he was drinking over 30 cups of coffee daily!
Despite all these bumps, the early K cup model grew in popularity in the commercial industry. People resorted to the convenience and hardly went back to the traditional coffee brewer since they started using the K cups.
By this point in time, Dragone and Sylvan knew their idea had a future.  Dick Sweeney became a part of the K cup team in 1993, where his task was to automate the brewer and take care of the coffee manufacture.
Green Mountain Coffee Roasters (GMCR), Waterbury, VT, was where all the manufacturing processes happened. It is a huge warehouse, and everything is automated, there are robots in almost all stations.
However, humans still work to ensure that they are making the best K cup coffee.
Meanwhile, dependability was improving, and there was a peaked growth in demand for K cup units. However, they realized that they needed to design one that could fit in a home.
And it was the place where 75% of coffee consumption occurred and where they could make the real money. It took almost two years to design a K cup brewer that was portable and fit to fix it on a countertop in the kitchen. 
Although the founders were excited to be going in this direction, other big companies were bringing out single-serve brewers at that time. As K cup didn't have enough finance to have a marketing campaign to level with their rivals, they couldn't compete.
But K cup made a smart move! Instead of spending money on print ads and commercials, they let the rivals spread the word.
As the competitors introduced single-serve brewers, K cup went around setting up brew stations, giving out free samples and demonstrations.
They blew their rivals away by giving the users and potential customers a face to face experience, and that's how they still continue. They perfected the quality of the K cup, and machines became extremely reliable.
This improvement attracted various investors, and the firm's decisions were now taken by a group of executives and not just the founders. However, it led to the frustration of Sylvan, and he got out with $50,000.
Dragone also moved out, but he kept his stake in the K cup company. GMCR had a part of the company, but they wanted everything. GMCR entirely owned a K cup subsidiary for $160 million in 2006.
In the coffee business, K cup is an astounding technology company. And about a third of the workers are engineers and the GMCR are real experts in the field. 
How is a K cup coffee made?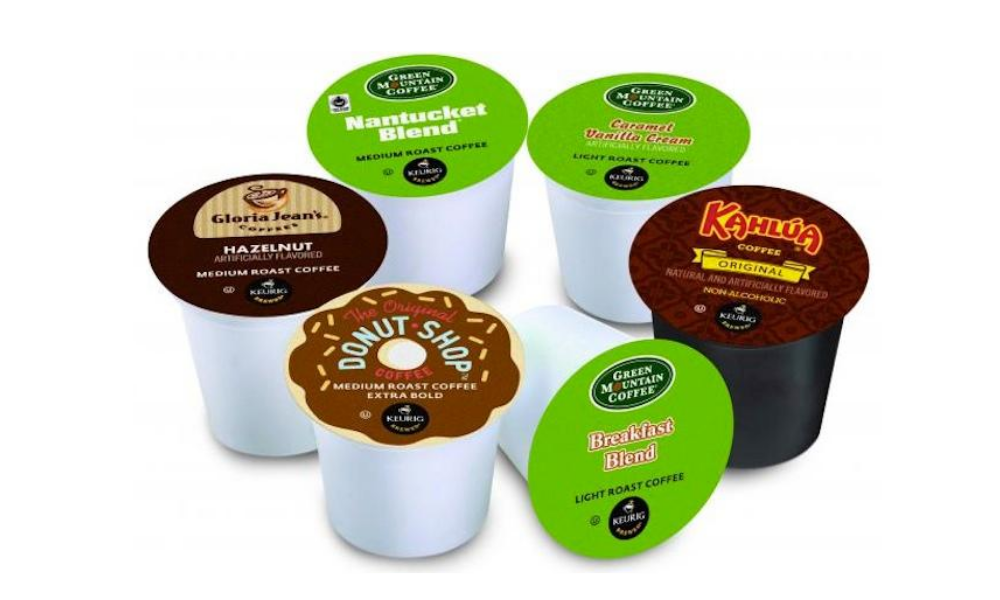 To have a better idea about the manufacturing process of K cup coffees, let's first take a closer look at the entire K cup coffee structure. On its exterior, the K-cup looks like any other regular plastic cups.
It has an airtight tinfoil lid to cover the contents. This lid is made of food-safe plastic from the No. 7 polystyrene family. This material keeps the cup resistant against heat, light, and moisture in order to keep the contents of the K cup safe.
Each K cup is a single-serve coffee container, also known as a K cup coffee pod. The K cup pod usually contains coffee grounds, cocoa powder, fruit powder, tea leaves, or other ingredients.
Different manufacturers offer different coffee blends. Thus, you can pick the one as per your likings. On its interior, the contents are kept in a high-quality paper filter.
This paper filter is kept as low as possible inside the K cup. Since the plastic cup and tinfoil protects the cup from outdoor elements, you may ask what keeps the ground content fresh on the inside?
The answer is pretty simple! The roasted content is first kept aside to release the carbon dioxide (a byproduct of roasting) to keep the content fresh and safe.
Once the contents are inside the K cup, manufacturers pass nitrogen through the ingredients during the packaging process. This nitrogen flush maintains the freshness of the content and prevents any spoilage.
In a nutshell, the basic structure of a K cup coffee includes three elements: the plastic cup, tinfoil, and a paper filter. 
Brewing Method for K cup coffee
Ever wondered how a simple-looking plastic cup can give you the most delicious and fresh cup of coffee? Let's find out how! Even the best K cup coffee may fail to give you a good coffee taste if you don't follow the process precisely.
The k cup brewer first draws and heats the water from the source before pumping it into the K cup. The ideal brewing temperature to make coffee from the K cup is at 89°C or 192° F.
Once the water heats at the right temperature; the brewer punctures the K cup tinfoil to allow water flow through the K cup. You'll notice two hollow needles on the top and bottom of the brewer chamber where you usually keep the K cup.
The top needle (spray nozzle) pierces the tinfoil to pass the water while the bottom needle pierces the bottom of the K cup to discharge the coffee into your cup. 
Hot water passes through the ground coffee content under immense pressure. This mixture then passes through the paper filter. This is simply how you get delicious and creamy coffee into your mug from the best K cup coffee products.
K cups also come with a best before or expiry date. Thus, if you want only fresh and pleasant smelling coffee each time, make sure to use your K cup coffee before the best before date.
Can you use a K coffee cup more than once?
The beauty and specialty of the best K cup coffee lie in the fact that they are meant only for a single serving. Thus, there is no chance that you can reuse a K coffee cup. Once you use a K cup, it's better to toss it in the trash.
However, to manage waste and control the amount of coffee you need per cup, Keurig's latest version of K cups, "My K Cup," can be a better option. The "My K Cup" is an updated version of Keurig's original K cups. 
These updated K cups allow you to control the amount of ground coffee per serving. Also, the best thing is that the "My K Cup" is compatible with both 1.0 and 2.0 K Cup coffee brewers.
Advantages and Disadvantages of K cups: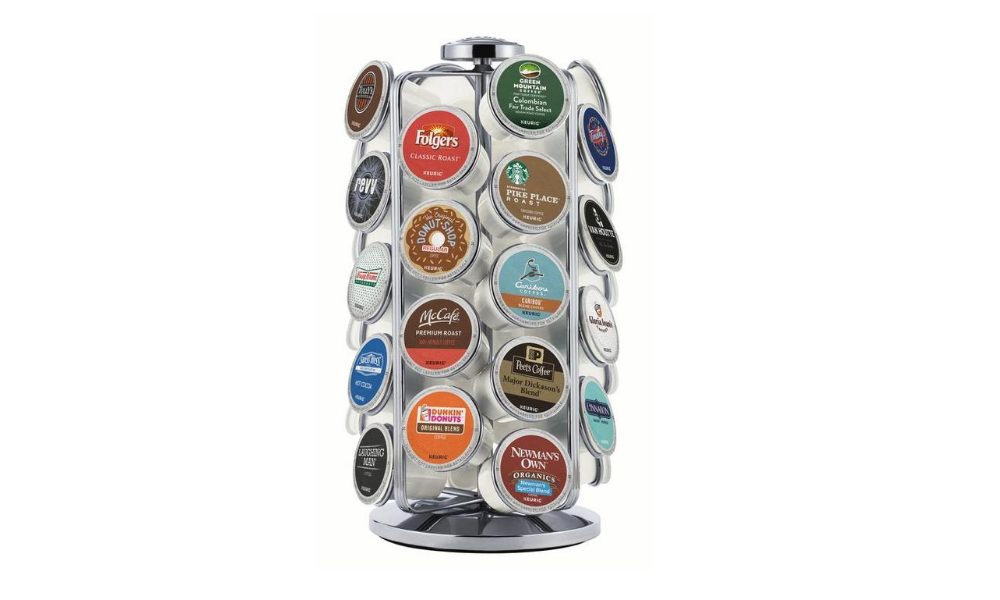 One of the obvious reasons why most coffee enthusiasts prefer K cups over other products is the availability of several varieties. Unlike initial days, K cups are not as expensive as they were before.
Though the price of K coffee cups is on the higher side compared to traditional coffee pods, you can find a wide range of K cups from different manufacturers at reasonable prices.
Let's take a deeper look at some of the advantages of a K cup:
K cups come in a wide range of flavors, blends, and varieties.
K cups are readily available at almost every store and even online.
If you own a Keurig brewer, K cups are the only thing that is compatible.
K cups are one of the most convenient ways of brewing the perfect cup of coffee.
Today, you can find low priced K cup products.
Since all good things come with a price, the K cup also has certain disadvantages.
Here are some of the cons of K cups:
Coffee pods are relatively lower in price than K cups.
The use of a plastic cup and tinfoil may generate unwanted waste.
Traditional coffee lovers may not find the K cup coffee as flavorful.
Are K cups and Instant Coffee the same?
If you're looking for a direct answer to this question, it would be no, K cups are completely different from instant coffee. 
Instant coffee usually contains crystallized coffee granules that immediately dissolve in hot water. However, K cups contain real ground coffee that sits on top of an interior filter in a plastic cup.
The method of brewing instant coffee and K cup is also entirely different. While you only have to add hot water in instant coffee and stir it, the latter involves a more complex brewing method in a coffeemaker.
However, the bottom line is even though both instant coffee and K cups are equally convenient, even the best instant coffee cups may fail to match the refined taste of a K cup coffee.
Some fun facts about K Cups:
Did you know? There are over 500 kinds of K cup drinks. K cup is not only limited to tea and coffee blends. You can find other K cup beverages such as hot chocolate, sodas, fruity drinks, and even decaffeinated K cups.
Keurig makes most of its profit from K cups. In 2010, Keurig sold around $800 million worth of K cups. 
The K Cup patent of Keurig expired around September 2012. Thus, this expiry made it possible for other companies to manufacture their own K cups without paying any patent fees to Keurig.
Difference between K cups and coffee pods
With the introduction of several innovations in the realm of coffee brewing systems, confusion is inevitable. The most common confusion remains between a K cup and a coffee pod.
Here is a brief distinction between the two products which will hopefully clear all your confusions about K cups and coffee pods, if you have any.
Many people are of the view that since coffee pods and K cup coffee are two different products, they need two separate brewers. However, this is not true. There are several brewing machines out there that are compatible with both coffee pods and K cups.
Thus, if you're a diehard coffee fan, you can always get a brewer that can pump out your favorite cups of coffee from both the K cup and coffee pods. 
To understand the main differences between the best K cup coffee and a coffee pod, let's look at the descriptions of both the products separately. 
A coffee pod is an older product. It usually contains ground coffee or tea sealed in a paper filter. Coffee pods are mostly round and flat in shape and are usually soft.
Thus, they are even known as coffee pads or soft pads. You can also compare the looks of a coffee pod to that of a teabag.
On the other hand, a K cup is available in a wider range of flavors such as tea, coffee, cappuccino, and even hot chocolate. A K cup comes in a plastic cup sealed by tinfoil. On the inside, it includes the paper filter on which the ground ingredient sits. 
You can tell the difference between a coffee pod and a K cup by simply looking at the outer packaging. K cups are definitely bigger than coffee pods.
Coffee Pods and K cups – Which is better?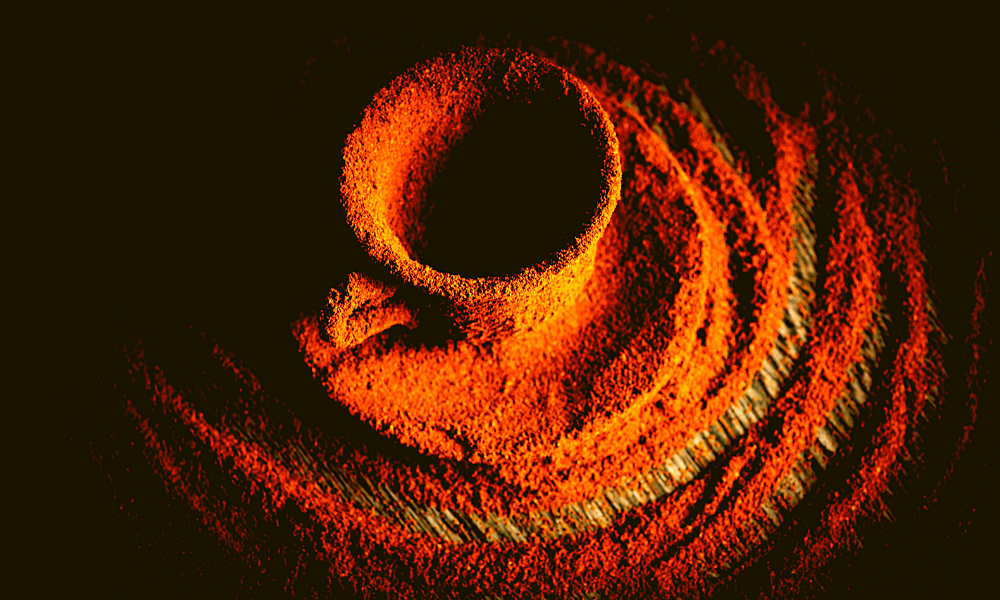 Both coffee pods and K cups have their own advantages and disadvantages. Thus, choosing one between the two depends solely on your preferences. 
If you're someone who wants a wide range of coffee flavors and drinks varieties, you can go for the K cups. Though K cups came much later than coffee pods, coffee pods have limited options when it comes to flavor variations.
On the other hand, if the price is an issue for you and you are on a budget, coffee pods can be ideal. However, it also depends on the kind of brewer you own.
If you own a multi-purpose brewer, then there isn't an issue about which product you go for. But if you own a specific type of Keurig brewer, the need for a coffee pod wouldn't even arise. 
With Keurig brewers, you only have the option of using the best K cup coffee products or K cup capsules. Thus, if you want to keep your options open and use both coffee pods and K cups, we'd suggest you go for a multi-purpose coffeemaker.
Frequently Asked Questions:
What are the benefits of the best K cup coffee?
The benefit of using the best K cup coffee is that there is no mess. Especially people who are always on the go will find it much more convenient and easy.
You might not always get it right if you are brewing coffee on your own, but with the best K cup coffee, the taste is consistent and exceptional. 
Also, there is a wide range of coffee flavors and blends you can choose from if you opt for K cups. Coffee enthusiasts can have a great time indulging in these varieties without actually having to go through all the work of brewing a cup of coffee.
Is the coffee in a K cup pod fresh?
Three elements make the K cup pod- a filter, an aluminum foil top, and the cup. The aluminum foil keeps the freshness and the quality of the contents by preventing moisture, oxygen, and light from entering.
There is a best-before date in all K cup pods, which gives customers a recommended time-frame for consuming the coffee. However, you should not consider this as an expiration date.
By testing the shelf-life of K cup pods and coffee, experts and manufacturers determine that you can enjoy the highest quality coffee from a K cup within 24 months from the date of manufacture.
It's just that, after the best before dates, the quality and freshness of the ground coffee will start deteriorating.
What plastic is K cup pods made of? 
K cup pods are mostly #7 plastic made, meaning the plastics used to make K cup pods are a multi-layer blend of plastics and materials. The layers on the inside are polyethylene, which is the most commonly used plastic for food packaging.
Keurig has specific requirements that ensure K cups pods use BPA-free plastic. They use only industry-standard plastics and materials that meet the FDA guidelines for the safety of the product.
What type of coffee does a K cup pod have?
Almost all of the K cup coffee pods have some of the best Robusta and Arabica coffees from around the world. Be it single-origin, Fair Trade, organic, or a multi-varietal blend; every K cup coffee is a result of top quality coffee beans roasted perfectly.
Right after roasting, the manufacturers transfer the ground coffee to airtight pods. A nitrogen-flush while packaging makes sure that there is only a little amount of oxygen left inside.
And the K cup pod prevents air, moisture, and light from entering the coffee, as these are the things that can affect the flavor and taste of the coffee over time.
What is the filter in a K cup made of?
Like almost all drip coffee maker filters, K cup pods contain an abaca filter. However, some K cup pods do not come with a filter. Abaca filter is the type of filter with the same material that you typically find in tea bags.
During the filling process, the filter goes to the cup portion of the K cup pod.
Conclusion
On the whole, K cups are one of the most convenient innovations for any coffee lover. K cups have made it possible for all coffee enthusiasts to brew their favorite coffee cups in the comfort of their own homes.
All you have to do is get a compatible K cup coffee brewer and some delicious K cup coffees of your preferred coffee blends. Once you place the K cup on the specified chamber, the brewer does the remaining job. 
Hot water runs through the K cup under heavy pressure through the hollow nozzle, which interacts with the ground coffee inside the K cup. Then, the other bottom needle punctures through the K cup from below to allow the brewed coffee into your cup. 
That's how you can easily get a cup of coffee regularly with a K cup; so convenient yet so delicious!