A lot of people don't always think about where the most expensive coffees come from or even how they taste.
They do think about if they are worth the money that they are spending, but not everyone thinks about what really goes into their morning cup of joe besides the energetic and warm boost that will help them get ready for the day.
However, there are other people who are looking forward to enjoying their best cup with all of the nuances.
This means that sometimes you are going to find individuals who savor the entire cup of most expensive coffees and they can develop a real talent for identifying preparations, processing methods and even different variations.
These enthusiasts can go through some great lengths when they are trying to find the best beans and some will spend a good amount of money on this.
Here is everything that you are going to want to know about the higher priced beans and if they are worth what you are spending on them.
Top 10 The Most Expensive Coffees
History of Expensive Coffee
Some of the most expensive coffees have been in production for hundreds of years and they are expensive not only because of their quality, but also because of the quantity that is produced.
There are many types that you would be able to enjoy and some of them have been grown since 1733, which is St. Helena, which originated in Yemen, Africa.
Each of the different types of beans has their own history, which makes the beans quite a bit more costly than others.
Expensive Coffee: What it is and How it is Made
There are plenty of options if you want to try the most expensive coffees and they are typical beans like any other variety.
However, the main reason that they cost more than other options is because of the limited amount that is grown or even the flavor or the methods that are used to enhance the flavor.
These are made in the same way that other drinks are going to be made and you can enjoy them black or you can even enjoy them in other ways, so make sure that you roast the beans to get the authentic flavor.
Types of Expensive Coffee
You are also going to want to be aware of what the most expensive coffees types are so that you can see if you want to try them out. Here are just a few of the highest-priced beans that you can ever purchase, including:
Black Ivory
This is an Arabica bean that comes from Northern Thailand and the beans are consumed and then digested by a few elephants.
They mix the cherries with some of the favorite foods of the elephants like rice, bananas or tamarind based on their individual preference.
The protein that is in the beans is broken down during the digestion process, which gives them a robust and unique flavor profile.
These are then harvested and roasted and this option is highly costly and you can pay more than $1000 per pound for this bean.
This is because there are only 150 kilograms of this bean that is produced every year and 33 kilograms of cherries are used to make 1 kilogram of the bean. See The Price Here
This is thought to be one of the most complex and full-bodied beans available and it has mellow tasting notes and a smooth profile. The first sip that you get will have some fruity notes along with hints of earth, malt, leather, and butter.
Also, when the liquid cools down it develops an aroma that smells like chocolate and the finish is full of chocolate and caramel notes with a well-balanced acidity.
Finca El Injerto
This bean is grown on a farm that is family-owned owned and it was started back in 1874 and this is an organic blend processed in the highland parts of Huehuetenango, Guatemala.
This farm has been passed down from generation to generation where they make sure that the quality is consistent. The farm is 446 hectares in size and it has a high output that is thought to be from the non-volcanic, yet rich organic soil in the area.
The Bourbon Rojo Arabica and Red Catuai beans come from this farm.
This bean produces an earthy, yet sweet fruity taste with a bit of chocolate hints with a heavy, yet smooth body and a milky, buttery texture.
However, the taste is dependent on the season that the beans are grown since the soil changes from season to season.
The aroma of this bean is very pleasant and is reminiscent of honey-roasted peanuts and brown sugar. It is also consistent when used in various brewing methods and it can cost you around $500 per pound.
Ospina Dynasty Gran Cafe Premier Grand Cru
This brand of beans was started in 1835 by the Ospina brothers who are said to have escaped from a prison.
This is still a family business today along with 3 former presidents of Colombia and this is one of the top sought-after and luxurious products all over the world.
The beans are a cumulative accomplishment of 5 generations and lush land to create the perfect beans.
The beans are produced from the rare and scarce Colombian Arabica Typica trees that are grown at an altitude of 7,500 by some volcanic highlands in the tropical forest shade.
The fruit is hand-picked before being fermented and then sun-dried while protecting the wildlife nearby through sustainable and eco-friendly practices.
These beans are well-known for their well-balanced flavor profile with fruity, exotic tasting notes with a bold, vibrant, velvety, and creamy body.
It has a rich and complex flavor reminiscent of orange, caramel, almond, jasmine, and peach, and these beans will set you back somewhere between $150 to $750 a pound.
Kopi Luwak
This is probably the best known examples of a highly priced bean since the history can be followed back to the Sumatra area along with Sulawesi, Bali, Java and other parts of Indonesia.
This bean is made from the partial digestion by the civet cat after eating the cherries, which gives the beans and the brew an amazing flavor.
This is lower in terms of bitterness with a mellow floral texture that reminds one of black tea. This is not a variety of the bean, but instead, it is highly sought after because of the processing form that it uses.
When it is in the simplest traditional form this bean can cost you around $500 to $700 for 1 kilogram.
St. Helena Coffee
The original seeds for this brand came from Yemen, Africa and it is now grown on a small Atlantic ocean based island.
The seeds were brought to the island in 1733 and it is a green-tipped bourbon bush and now, hundreds of years in the future this is one of the favorites in the world.
This bean will give you a final cup that has a complex, yet fruity taste with hints of caramel, chocolate, and other spices.
If you want to try this bean you will be looking at a price of around $145 per pound or you can head over to Starbucks and try to get a cup.
HR-61 Hacienda El Roble
This is a mysterious, yet enigmatic bean that can cost you above $100 for 1 pound and that is because of the small supply that is created yearly.
Only 22 kilograms of the beans are harvested in a single year and it comes from 1 farm in Colombia.
The producer of the beans, Oswaldo Acevedo planted a huge array of plants and then found a new bean plant and the name of the bean is the farm's name as well.
The only company that roasts and then sells the beans is Proud Mary's which is located in Melbourne, Australia.
They don't sell this like traditional coffee because of the rareness, but instead, you have to participate in one of their cupping sessions and you will pay around $100 for 100 grams or $30 for a single cup.
This bean is known for the clean finish and the floral tasting notes with a lemon-lime like acidity and a creamy body with undertones of caramel and milk chocolate along with honey, green mango, and grapes.
Hacienda La Esmeralda
These are other "single estate" beans and they are grown in Boquete, Panama on Geisha trees that sit 1,500 meters above sea level under guava trees for shade.
This bean is one of the top sought-after beans since it is the Gesha or Geisha variety, which is considered as the best-flavored bean. This has a distinctive aroma from the beans and it has a fresh citrus flavor like lemon.
However, it also has some floral sweetness that will surprise you and there are hints of strawberry, pomegranate and peach as well.
The main reason for the higher price and fame is because of the small harvest and the rationing by the roasting companies that are lucky to get the beans.
You are looking at paying more than $100 for a single pound of this bean if you are lucky enough to get some.
Jamaica Blue Mountain
The production of this bean started in 1728 in Jamaica's Blue Mountains area. The soil in the mountains is perfect since it is extremely fertile and has amazing drainage because of the higher position.
This bean is extremely sought-after because of the lack of any bitterness in the final brew along with the slightly mild fruity flavor. It is very popular and prevalent all over Japan and nearly 80% of the entire harvest will end up on the market in the country.
This one is a bit lower in price than other options, but it will still set you back between $60 to $80 for a single pound.
El Morito Pandora de Fatima
This amazing bean is grown at altitudes of 1,400 to 2,000 meters above the sea level by Mataquescuintla, Guatemala at by the famous Mr. Jose Roberto Monterroso.
This bean is extremely impossible to purchase in some countries in the world because it most often is auctioned to some buyers in Taiwan and Japan who buy a majority of the crop every season.
This bean is exclusive and rare, which makes it even more tantalizing and mysterious.
This bean is famous for the heavy, yet clean body and the layered flavor and a balanced, pleasant acidity and soft notes of citrus.
You will find hints of cherry, baker's chocolate, butterscotch, caramel, jam, walnut and even sweet vanilla in every sip that you take.
This makes great espresso and if you want to try this $44 per pound bean, then you have to head to the countries, roasters, and cafes that have it on their menu.
Los Planes Coffee
This is another "single-origin" bean and it is grown only on one farm in El Salvador and this has a sweet taste of butterscotch along with a twist of tangerine.
It also has a medium body and acidity that is lemon-like with some apparent sweetness along with a hint of nuttiness and milk chocolate.
The finish is reminiscent of notes of baking spices and shortbread cookies along with pineapple and mango as the cup cools down.
This well-known brand of beans might not be as highly-priced as other brands, but it will cost you around $40 just for one pound alone.
Make sure that you are thinking about these types and then pick the ones that would work the best for your needs and your flavor profiles.
Materials Needed for Making Expensive Coffee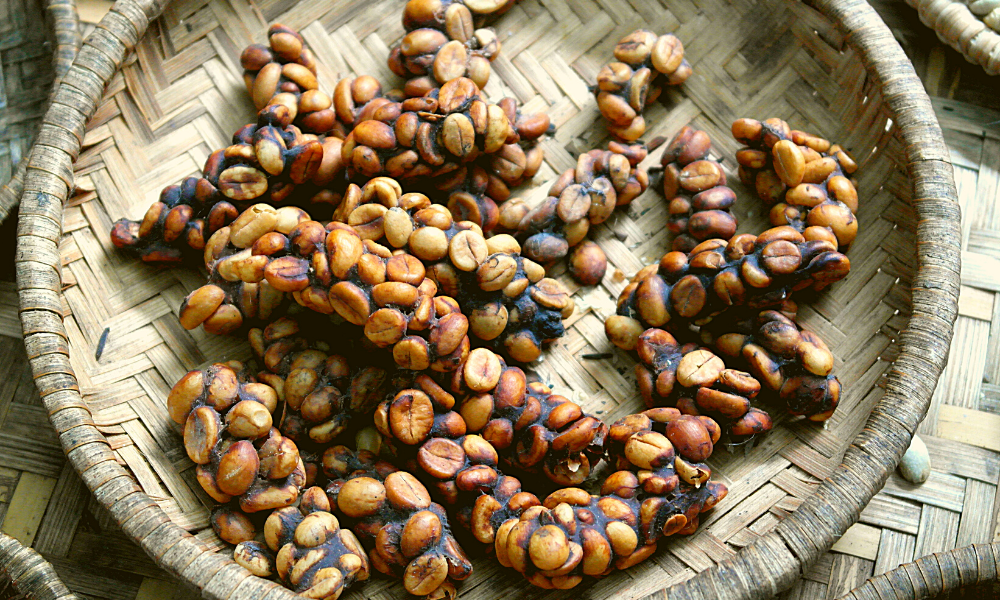 When you are dealing with the most expensive coffees there are a few materials that you might need, especially if you are going to be able to purchase the beans to take home.
Here are some of the materials that you might need, such as:
Grinder
Make sure that if you aren't getting the beans ground by the roaster or the cafe that you are buying from that you have a grinder. This will allow you to steep your beans and enjoy the cup.
Filters
You also want to have the filters so that you can set the beans to drain in the right method, which would be based on the type of brew that you want to enjoy.
Beans
Determine which type of beans you want to get and how you can purchase them. After you have them, then you can get started and have a luxurious and sensual experience with them.
These are just a few of the top materials that you would need to have ready to make sure that you are getting the best flavor from the beans that you can get.
Expensive Coffee Brewing Methods
When it comes to the most expensive coffees there are plenty of ways that you can brew them, but if you want to get the best taste from them, then the simplest is the best. Some of the best methods to use includes:
If you want something simple and if you want it quick and black, then the pour-over or drip method is great. You can add the right amount of grounds based on your flavor desire and then let it drip while you finish getting ready.
This will take around 4 minutes and you can determine how strong you want your brew by leaving it in longer. This will make you a great cup of joe that you can enjoy with your pricey beans.
For those who want your brew thick and concentrated, then the espresso machine is the way to go. This is an ideal way to get the true and undiluted flavor of these beans that makes them so sought-after.
These are just some of the top brewing methods that would give you the best flavor possible and you need to think about which one is perfect for you.
Reasons to Enjoy Expensive Coffee
You would also need to know some of the top reasons to enjoy some of the most expensive coffees besides just the flavor, exclusivity, and excitement.
Here are a few of the top health based reasons, such as: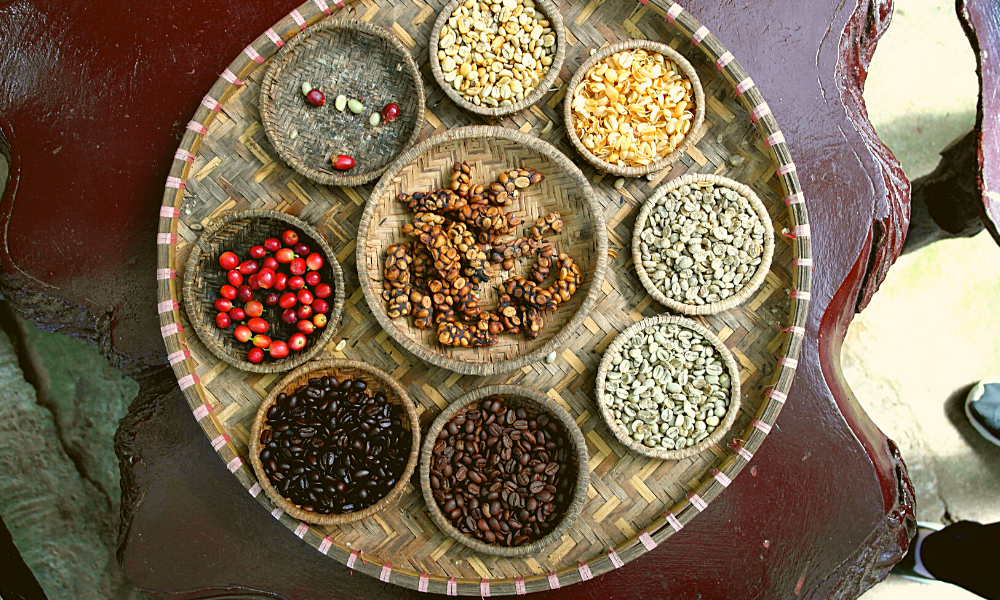 Antioxidant source
Antioxidants are good for your body and when you enjoy the beans they will give you more than green tea or even cocoa.
The best antioxidants come when the beans are roasted and they can help to fight off any inflammation because of various illnesses like cancer, arthritis, and atherosclerosis.
Short term memory boost
For those who are dealing with issues with your short term memory, then try to have at least 1 or 2 cups every single day. The caffeine that is in the cup can help to give the brain needed surges when it comes to memories.
This gives a boost to the memory and concentration areas of the brain that comes from the caffeine.
Healthy heart
If you drink this brew moderately, then you are going to have a lower risk of suffering from heart disease.
This is because some of the antioxidants and other elements in the brew can help to keep the heart healthy and keep you safe against any damage to the arteries due to inflammation.
Lowers depression
If you are depressed, then you need to be thinking about consuming quite a few cups of your favorite brew daily.
This is because the caffeine in the brew can be used to activate the necessary neurotransmitters that control your mood, such as dopamine along with serotonin.
These are just some of the top health related benefits that can be enjoyed when it comes to having a few cups of your favorite brew on a daily basis.
Frequently Asked Questions
There are going to be a myriad of questions that you might have that you need to know about with the most expensive coffees, such as:
Which one is the highest priced bean?
If you are interested in trying the highest priced bean, then you want to try Black Ivory. It has an amazing flavor and is highly sought-after and hard to find and it will be worth the money and the effort that you are spending.
How can I find the beans?
There are some options that you can't purchase off the shelf or even at the farms. If you want to try the more exclusive ones, then you are going to have to travel to various countries like Taiwan or even Japan and find the cafes that sell them.
You can purchase a small bag, if available, or even a cup of the brew for a life changing experience.
How is the best way to enjoy the brew?
Another question that most people are going to be asking is how these beans should be brewed to get the perfect flavor. If you like it black, then you can go with a few options like pour-over, drip or even French press.
However, if you want to enjoy the flavor in a stronger more concentrated way, then go with the espresso style.
What makes these beans so costly?
These beans are priced higher because either they are produced in small batches, which is the main reason or because of the process.
Make sure that you are looking at the beans that you want and then figure out why they are priced so high and if they are worth it.
These are just some of the questions that you need to be asking before you spend your hard earned money behind the beans, especially if you love your brew.
You should always make sure that if you love your morning cuppa and if you want to taste the best of the best that you know what the most expensive coffees are.
You also need to know what materials you might need to make the flavor increase and how you can enjoy it the best.
The more you enjoy the brew, then the better your day is going to be and the better you can feel throughout the day while you are working.