Considering hot beverage consumption has changed over time, we often find new and innovative ways to create new flavor combinations and drink recipes. And Frappe is one of the most amazing examples.
One of those basic but tastiest summer drinks ever developed, Frappe got a summer vibe that can help your cool don during the weakening heat.
And if you're considering trying out this energizing cool drink, this article teaches you everything you need to know about Frappes and how to make it!
Read More:
Frappe: What Exactly Is It?
Frappe is a French term that means "iced". And although it is most often associated with the cold coffee drink. Frappe was traditionally referred to as any partially frozen drink as fruit juice or even liquor that is served over shaved ice.
So, how did this become a popular coffee shop fixture?
History of Frappé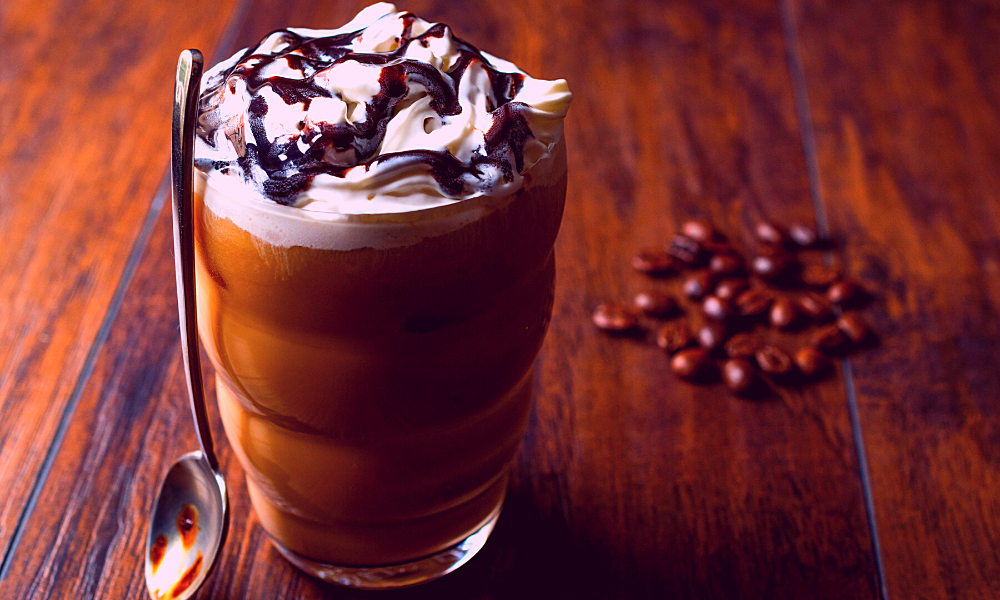 Developed way back in the early 19th century, the selection of inventive cold coffee drinks known as "café Frappe" stimulated the coffee consummation during the hot days.
Similar to iced coffees and slushies, the café Frappé was the first-ever cold coffee drink in its time and ever since then, this variation of drink has remained popular around the world.
Creating The Very First Frappe
Once upon a time in Greece, during the weakening September heat of the 1957 Thessaloniki International Fair, Giannis Dritsas, a Nestle representative successfully formulated a new beverage product for kids.
Using a shaker to combine cold milk with chocolate powder, Dritsas creatively formulated an instant chocolate milk drink which could be enjoyed in the hotness of summer.
Its sweet and chocolatey taste with the foamy texture made it a delight to consume, causing kids to beg their parents for more. Later on, it became the most popular cold beverage in Greece.
Then, completely by accident, the adult version of this sweet drink was created. Instead of chocolate powder, it is made using an instant coffee mix from Nestle.
The café Frappé meaning "whisked coffee" became the cold modern delight that we know and can't get enough today!
Although it is primarily marketed by Nestle, the Frappe stays as a Greek staple which is found nearly at every café in the country. Throughout the world, the Frappe drink category has become super popular that it is available in almost every coffee shop menu.
The Science Behind Frappes
The traditional Greek Frappe consists of 4 simple ingredients— water, ice cubes, sugar, and instant coffee.
So, how does it get its signature foamy appearance?
Well, no eggs or milk are needed here. Just a small amount of water is required in order to make the characteristic foamy texture of this drink.
Usually, spray-dried instant coffee is used since it contains almost no oil— only the tiny coffee solid particles which is responsible for the taste, flavor, and the caffeine content. Read Here: Top 10 Best Espresso Coffee Beans
When dissolved, the spray-dried coffee creates a more stable and simpler colloid relative to the traditionally brewed coffee. This helps form the foam with the absence of the oil making it longer lasting.
In addition, sugar also helps in maintaining the foamy texture since it increases the viscosity of the drink. Also, using the electric hand mixer instead of a shaker can contribute to a longer-lasting foamy texture since more uniformly sized and smaller bubbles have a lower pressure gradient.
Read More:
How Frappé Changed What The World Is Drinking
Although frappe still remains as a staple in Greece, there are other variations of the drink which can be found across the globe, making frappe a universally cooling treat.
In the USA, there are 2 distinct definitions of frappé: One that alludes to the iced coffee beverage called frappe without the accented "e", and the other refers to the milkshake-like beverage that can found in every Starbucks chain which is more commonly known as the Frappuccino
Also, some versions substitute coffee for the caffeine-enriched espresso, while others do not contain any coffee product at all, which is more similar to the Dritsas' chocolate milk.
Meanwhile, other parts of the world like to enjoy their own version of the frappé usually used as a blanket term for any frozen and blended drink.
Some of these variations of frappé include fruit-flavored dessert in frozen teas, shaved ice, and even savory blends of mixed clam juice.
Frappé vs Frappuccino: What's The Difference?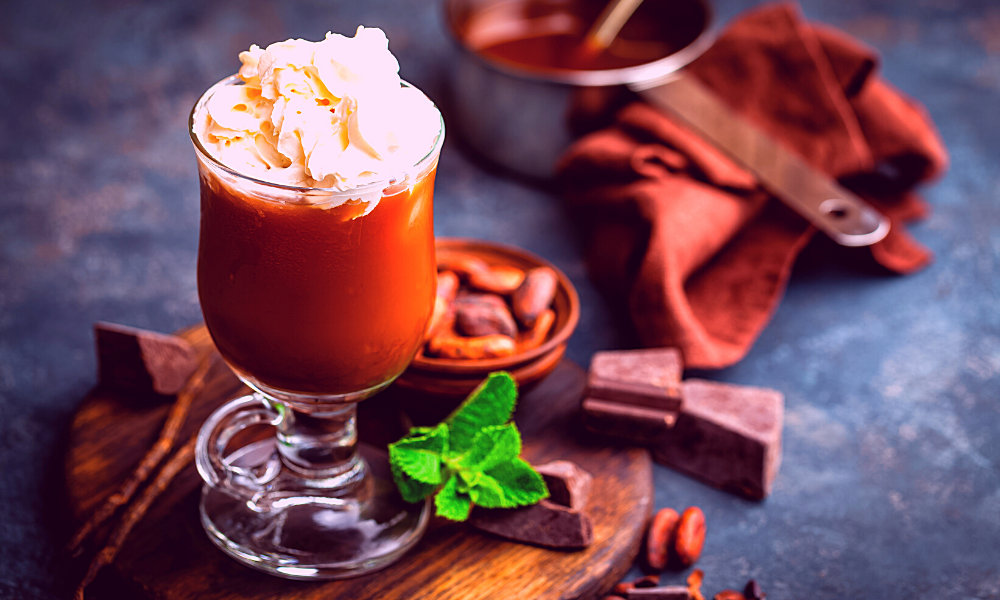 Speaking of frappé and Frappuccino, you might be wondering if they're the same thing. Well, Frappuccino is a combination of frappé (without the accent) and cappuccino.
Frappuccino originated in Boston. Here, "lait frappé" is a thing which is denser coffee milkshakes. The Coffee Connection, a coffee shop situated in eastern Massachusetts developed and trademarked its own Frappuccino version.
It is made by mixing coffee with milkshakes and sold it to the public. In 1994, Starbucks purchased The Coffee Connection company, owning legal rights to market, produce and sell the once called "lait frappé" as the Frappuccino beverage.
Starbucks did a little tweaking on its recipe after introducing it to its menu and stays a top seller, especially during the warmer, summer season.
The new recipe now uses:
The Frappuccino roast that is specifically formulated for being used as cold
A Frappuccino base that is made from water, flavor, sugar, caffeine, coloring, and a thickening agent
Milk
Ice
The Frappuccino roast is added first. Then the whole milk or a non-dairy milk alternative if you want, is added to the bottom line of the Starbucks cup.
These 2 ingredients are then added to the blender along with the flavored Frappuccino "base" as well as extra inclusions or syrups.
Lastly, ice is added and blended to perfection.
In addition, Starbucks also offers a bottled flavored coffee that is sold as "Frappuccino" which is a very different drink than the Frappuccinos sold in-store.
Frappés VS. Milkshake: What's The Difference?
So, now that we've cleared the difference between frappés and frappuccinos, it is time to head on the differences between frappés and milkshakes.
As its name suggests, milkshakes are drinks made of milk, ice, and other added flavors which can include chocolate, fruit, or more. Some even add ice cream to milkshakes. Whereas frappés use coffee as its star ingredient.
In addition, milkshakes have a thinner consistency compared to frappé. Milkshakes also lack the unique foamy appearance of frappés.
Also, frappés are more flexible in terms of the ingredients since you have more recipes to try out. Milkshakes, on the other hand, are composed mostly of syrup and milk and a touch of vanilla for some.
Aside from the ingredients, process, and preparation, milkshakes and frappé offer different calories.
For the weight-conscious individual, frappé is the better option because you can control your calorie count. You can also go with the non-fat and sugar-free ingredients with frappés.
This is not the case with milkshakes unless you can easily find sugar-free ice cream and/or low-fat or skim milk or be willing to replace ice cream with the low-fat frozen yogurt.
In addition, if you wish a beverage to perk up your day, a refreshing frappé is your best bet. Since it contains coffee, frappé can give you the much-needed energy.
How To Make The Traditional Frappé?
There's no specific way of preparing frappés. Most recipes use relational parts instead of specific amounts.
In order to make the traditional frappé, you will need:
Tall glass
Shaker
Ice
Water
Instant coffee
Granulated sugar
Milk (optional)
In the shaker, put 2 teaspoons of granulated sugar, 2 teaspoons of instant coffee, and ¼ cup of water. Shake the mixture for 10 seconds in order to get a light brown foam. On a tall glass, put ice cubes. Pour the mixture over the ice then add milk if you want.
You can add more water to the desired level.
Changes in Frappé Recipe
Sugar
You can actually enjoy three versions of the traditional frappé depending on the sweetness level. These are sketos (plain), metrios (medium), and glykos (sweet). Each contains 2 teaspoons of instant coffee, however, contains 0, 2, and 4 teaspoons of sugar, respectively.
Milk or Other Liquids
Evaporated milk or plain milk can also be added to be the base of frappé and make a frapogalo. This will give your frappe a creamier and sweeter flavor.
However, milk is not the only available substitute for water in making frappé. There are other ingredients that you can try such as ice cream which is common in Serbia or even Coca-Cola which is popular in Bulgaria.
In some areas such as Kahlua, people even use coffee liquors for an extra kick.
Traditional Vs. Modern Frappé
As we already mentioned, the traditional way of preparing frappe is using instant coffee. For the modern-day of always-tired workers, coffee shops have formulated to make it stronger for the much-needed energy kick. Read More: Top 10 Best Espresso Machines Under $500
So, instead of instant coffee, they use espresso. Modern-day shops usually add white sugar and 2 shots of espresso to the shaker, then filling it ice. The mixture is then vigorously shaken until the unique foam starts to form at the top.
The result is a cold, caffeine-filled beverage ready to keep your energized and cool throughout the day!
Homemade Frappé Recipes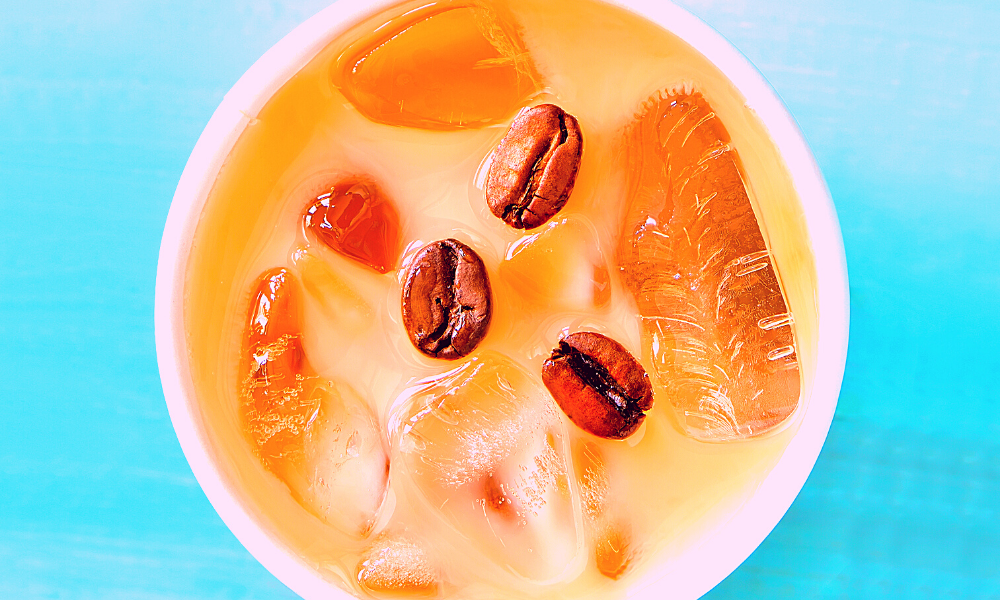 If you want to try something other than the traditional frappé, then try to whip up these frappe-licious power drinks at home.
Classic Mocha Frappé
Ingredients:
¼ cup of milk
2 tablespoons sugar
3 tablespoons espresso beans or ground dark roast
14 – 17 ice cubes
½ cup of water
3 tablespoons hot fudge topping
Instructions:
Brew the dark roast coffee beans in ½ cup of water.
In a blender, place the ice cubes, sugar, milk, hot fudge dessert toppings, and blend.
Stop and add the brewed coffee then blend again.
Serve cold.
Vanilla Frappé
Ingredients
½ cup of water
¾ teaspoon vanilla extract
3 tablespoons of espresso beans or ground dark roast coffee
¼ cup of milk
3 tablespoons sugar
14 – 17 ice cubes
Instructions
Brew the dark roast coffee beans in ½ cup of water.
In a blender, place the ice cubes, vanilla extract, sugar, milk, and blend.
Stop and add the brewed coffee then blend again.
Serve cold.
Hazelnut Mocha Frappé
Ingredients
½ cup of water
1 teaspoon hazelnut syrup
3 tablespoons of espresso beans or ground dark roast coffee
2 tablespoons milk
3 tablespoons sugar
2 tablespoon chocolate syrup
14 – 17 ice cubes
Instructions
Brew the dark roast coffee beans in ½ cup of water.
In a blender, place the ice cubes, chocolate syrup, sugar, hazelnut syrup, milk, and blend.
Stop and add the brewed coffee then blend again.
Serve cold.
Read More:
Wrapping Up The Frappé Talk
So, there you have it!
When you find yourself craving for the energy-giving coffee, but can't stomach a piping hot beverage, especially in the midst of the summer season, the tasty cold frappé is your best option.
Other than being strong and refreshing, frappés have so many variations, that you can even try to create one for your taste from the comfort of your home. Or you can just go to any coffee shops and you'll definitely find one on the menu.
The tasty Frappé, despite its few and humble list of ingredients, is a highly satisfying drink. So, try to make your own and shake it out until you find the best one that delights your taste bud.
Got a favorite Frappé recipe you want to share with the community? Hit up the comment section below. And please, do not forget to share this article with your family and friends!
Have a Frappé-lous day!